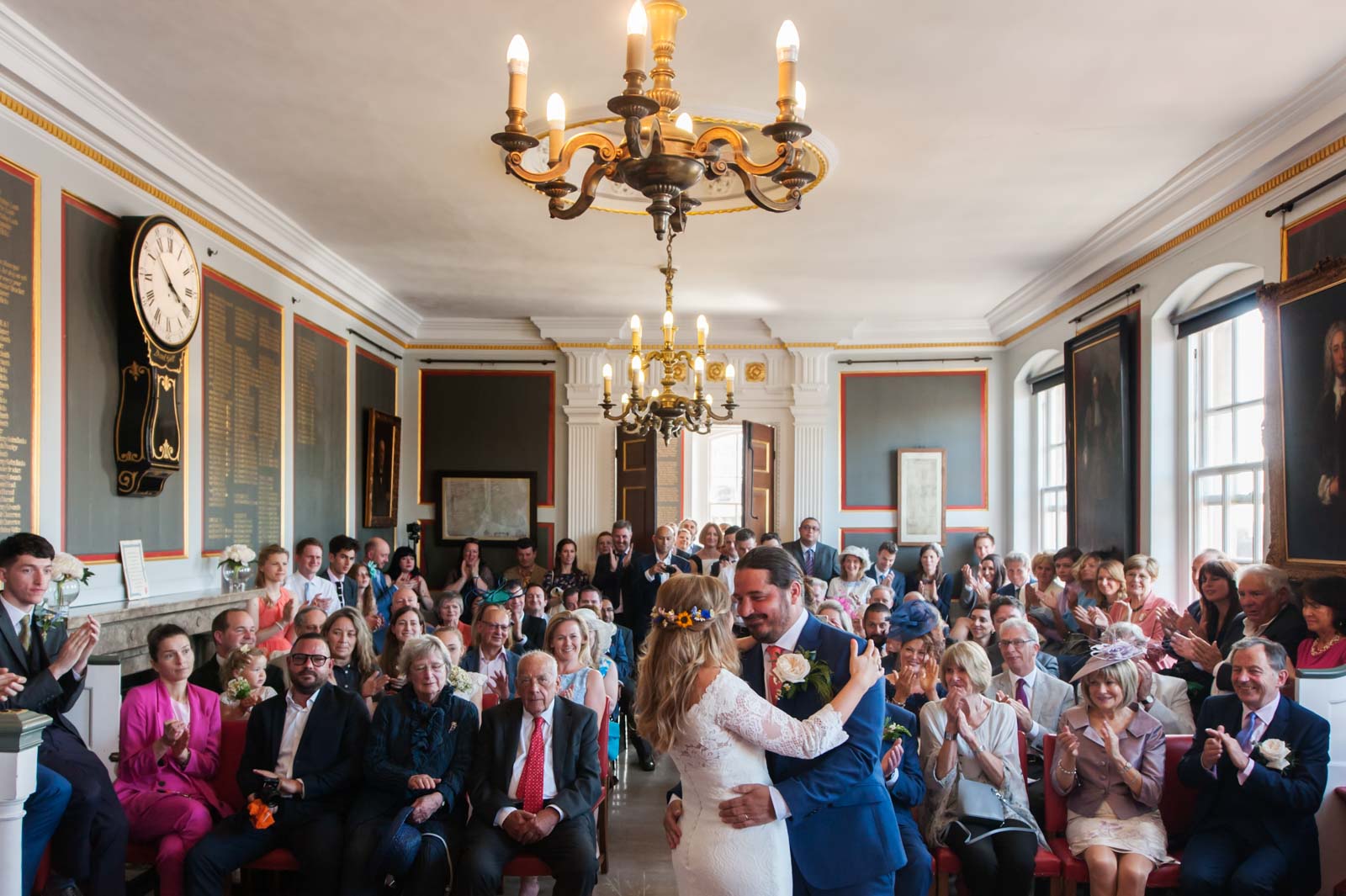 GEORGIE & GEORGE – THE GEORGE IN RYE
The George in Rye is a fantastic venue and I was so pleased Georgie and George chose me as their wedding photographer. There are endless opportunities for creative angles and compositions together with the stunning beauty of the building itself. I couldn't help but smile when Georgie called me to talk about her wedding plans. Firstly, she said her fiancé was called George and secondly, that the reception venue was the George In Rye. By the end of the day itself, guests had exhausted all jokes on the subject.
Firstly, I documented Georgie getting ready in the bridal suite at the George. She was calm and relaxed and the room is beautiful and spacious. In addition, I was used the mirrors in the room to full creative effect – catching specific moments and angles. From there, we walked to Rye Town Hall. The ceremony was lovely; a full house of friends and family with only just enough room for everyone. The Town Hall has a modest mezzanine at the ceremony end which, with a discreet change of position, provides a great angle to capture the couple in fornt of all their guests. Rex, the indomitable Town Crier was on his usual top form to round off proceedings.
The George is a wonderful mix of indoor and outdoor spaces including a mezzanine in the ballroom. Accessing the mezzanine involves squeezing through a tiny door – I couldn't help but think of the film 'Being John Malcovich'. Kyle, the events manager helped me through with my kit so I could photograph the couple's entrance from above. It was an exceptional day; a pleasure to document such a lovely couple in a wonderful venue.
Are you looking for natural photography for your George in Rye wedding? To find out more about how I work click here.