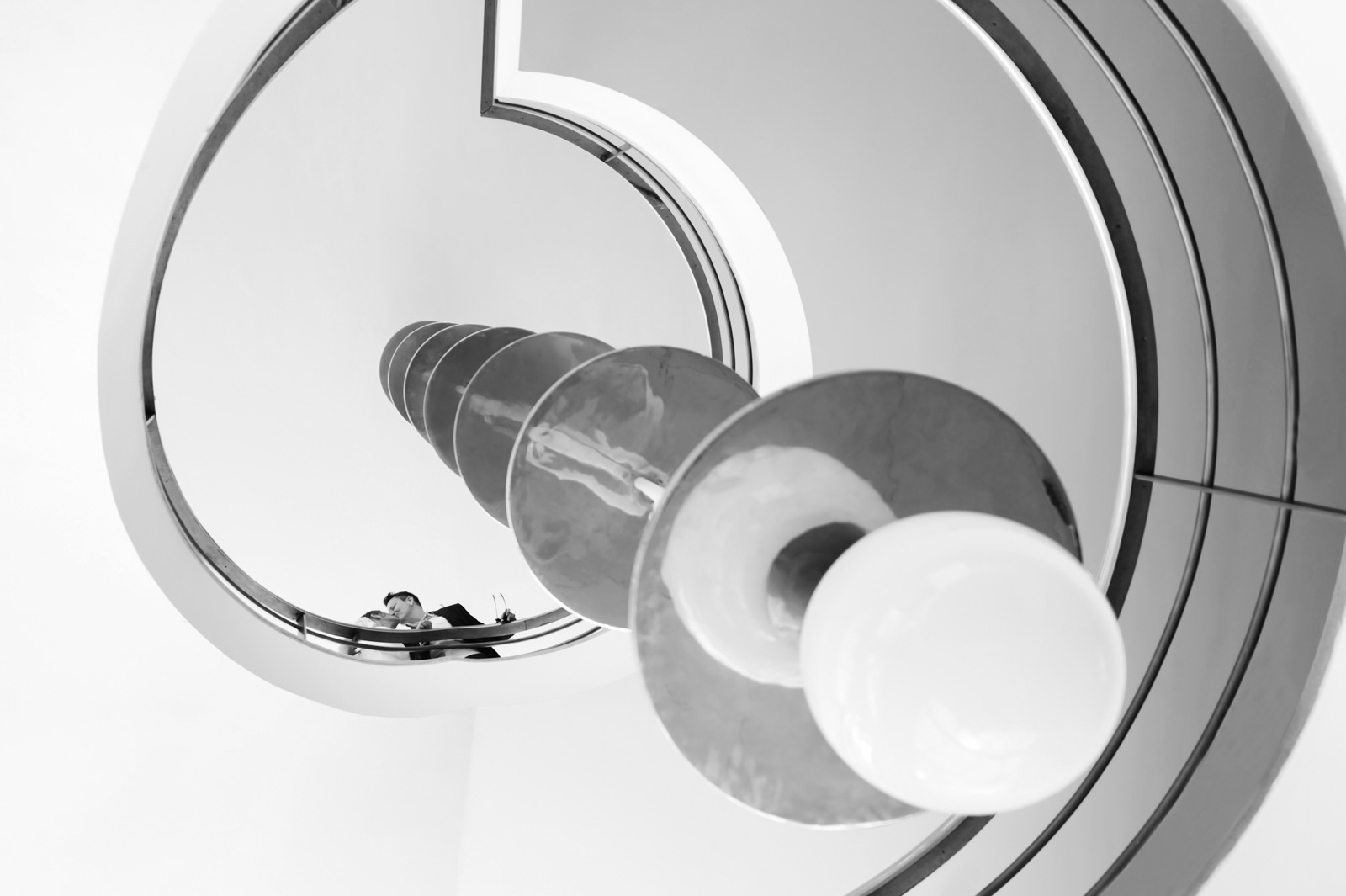 DEBS & ELLEN – DE LA WARR PAVILION
The De La Warr Pavilion is an iconic venue for wedding photography. A stunning example of modernist architecture, it first opened in 1935. The building closed in 2003 for two years for restoration having suffered significant neglect. Significantly, it won the RIBA (Royal Institute of British Architects) South East Award in 2008. In addition, its a renowned and respected centre for the arts.
I met Debs and Ellen a couple of times at the De La Warr Pavilion before their wedding day. Initially, we talked about my approach and looked through some of my previous work. I feel its important to get to know my clients and share my commitment to documenting real moments and emotions. On our second meeting, we talked through ideas, specific timings and met key venue staff.
The ceremony was in the full size auditorium; usually used for gigs and other live performances. I was very keen to balance the sense of space without it looking too empty. Specifically, I chose my angles with great deal of thought. I took my chances to move around discreetly during the ceremomony as I had the rare opportunity to cover it thgrough 360 degrees.
After the ceremony, everyone emerged into the beautiful coastal light and Debs and Ellen to a shower of confetti. They took in the sea air before before moving up for drinks served on the roof terrace with its wonderful views. Speeches and the wedding breakfast followed. I was rather taken by the couple's idea of having a top table for just the two of them. Debs and Ellen's first dance which rounded off a great day.
Are you looking for natural photography to document your De La Warr Pavilion wedding? To find out more about how I work click and get in touch click here.