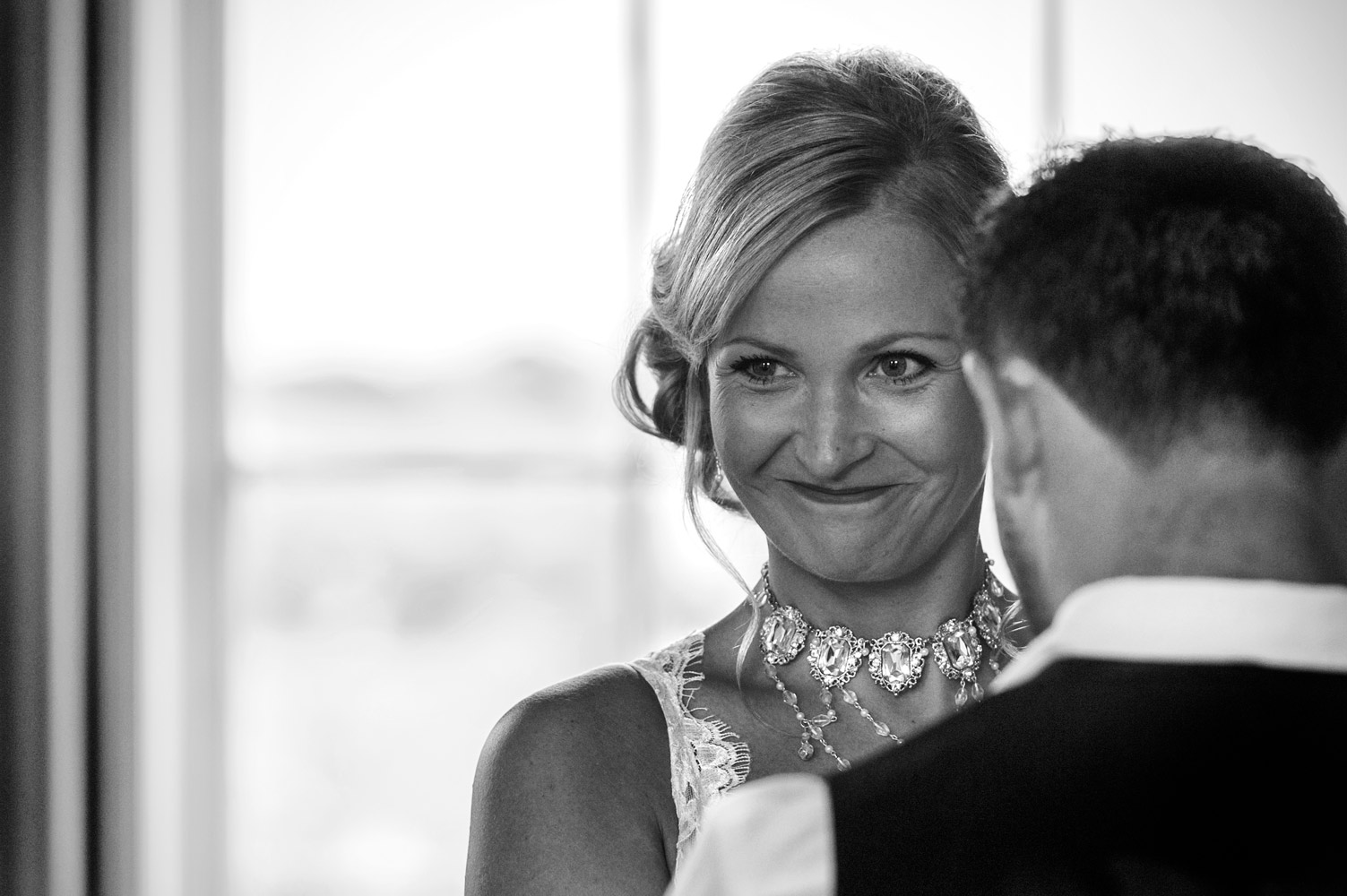 SARAH & ROY – ARUNDEL TOWN HALL & THE EARL OF MARCH
Sarah and Roy got in touch with me after searching for a Sussex documentary wedding photographer. Specifically, they were looking for someone who could photograph their wedding day with nothing posed at all. We met for a drink in Tunbridge Wells and got on really well. An ideal match of clients and photographer!
Sometimes the simplest of plans work best and this one certainly did. An open top bus took everyone from the Earl of March gastro pub to the Town Hall for the ceremony. Drinks on the balcony afterwards and then back for a top notch barbeque and party till late. Firstly, I spent some time with Sarah, her sister and friends in the morning whilst they got ready. Then I headed over to the Earl of March to meet Roy and jump on the bus to the Town Hall.
Windy doesn't adequately describe the experience of being on the top deck of an open top bus on a dual carriageway and the kids absolutely loved it. I did too – it was like surfing whilst trying to take pictures one-handed! The ceremony was lovely and before the serious bit, Sarah's nephews performed a piece they'd written about how she and Roy got together which had everyone in stitches. Drinks on the balcony followed before another dose of wind took us back to the pub.
The food was incredible and later, everyone hit the dance floor, young and old. The live band kept everyone moving for hours and it was into Sunday by the time I left. The day was fabulous and so true to Sarah and Roy's wish to have key things being in place and loads of time to celebrate.
Looking for a Sussex documentary wedding photographer? To find out more about how I work, click here.