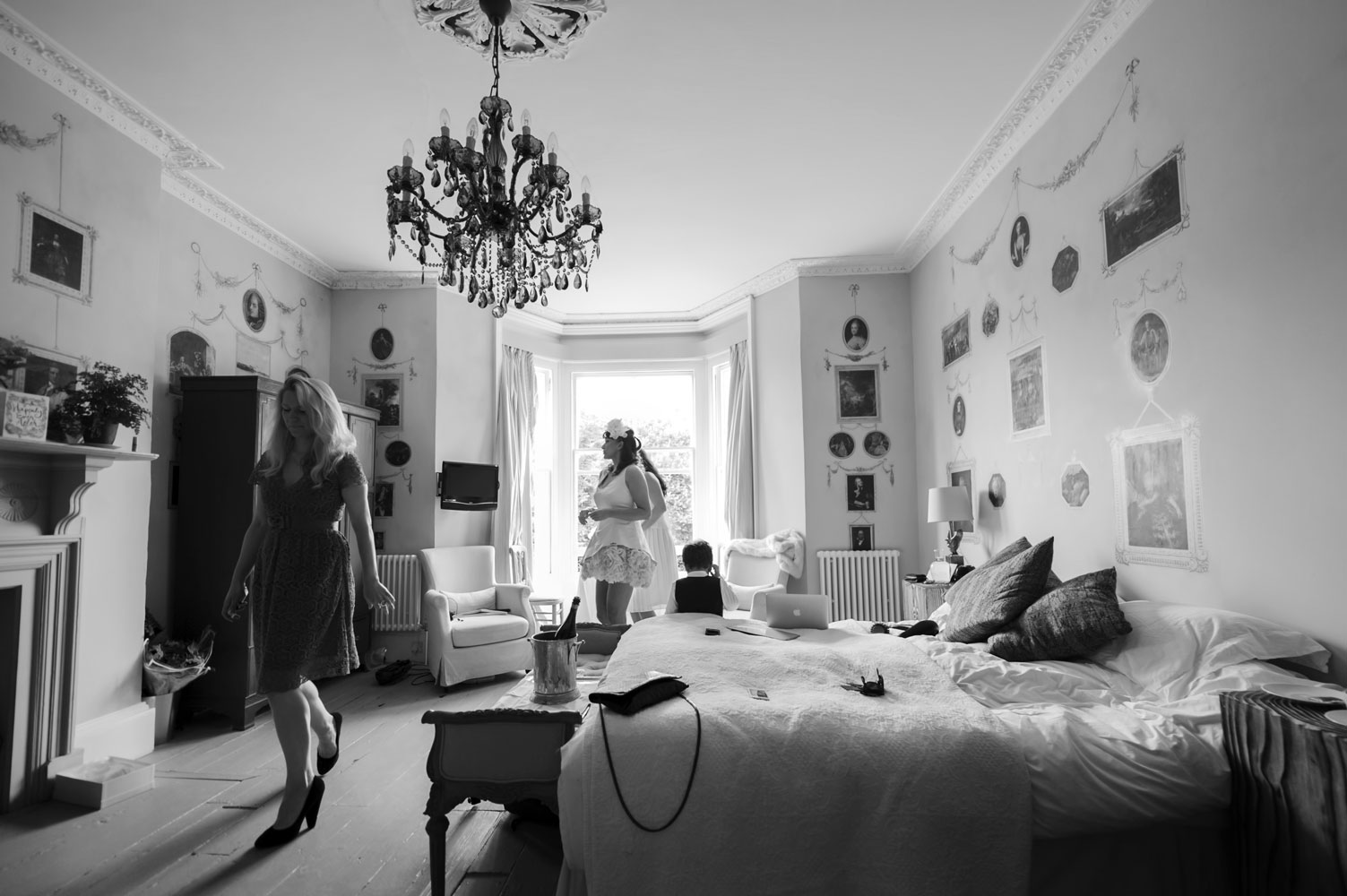 ROXY & WILL – THE OLD RECTORY HASTINGS
The Old Rectory is a lovely guesthouse in Hastings Old Town run by the tirelessly efficient Tracey-Anne. It was a pleasure to spend the day with Roxy and Will, their friends and family. In addition, it was a bonus to be able to walk home at the end of the night!
I photographed Roxy's preparations in the morning before moving downstairs to capture guests arriving. Everyone was able to take full advantage of the lovely grounds in gorgeous sunshine. As the ceremony appraoched, they gathed in the garden to the sound of bagpiper.
A lovely ceremony was followed by more bagpipes before three piece Latin band Los Musicos played their first set of the day. They got people on their feet which led nicely into the wedding breakfast and speeches. Will is a very talented musician and singer. Alongside his speech, he sung and played acoustic guitar beautifully. After some fun 'cutting' the cake there was lots of time and space for guests to relax before the band payed another set and an inspired supper was ready (a fish and chip van parked just outside).
After supper, the evening party really got going and the dance floor was still packed when I left well after midnight. One of the great things about the Old Rectory is it's flexibility even as a farily small venue. Specifically, one room can be in full on party mode whilst at the same time, guests can quietly relax in another. It really was a brilliant day – a wonderful place full of fantastic people.
Are you planning your wedding at The Old Rectory in Hastings? To find out more about how I work click here.