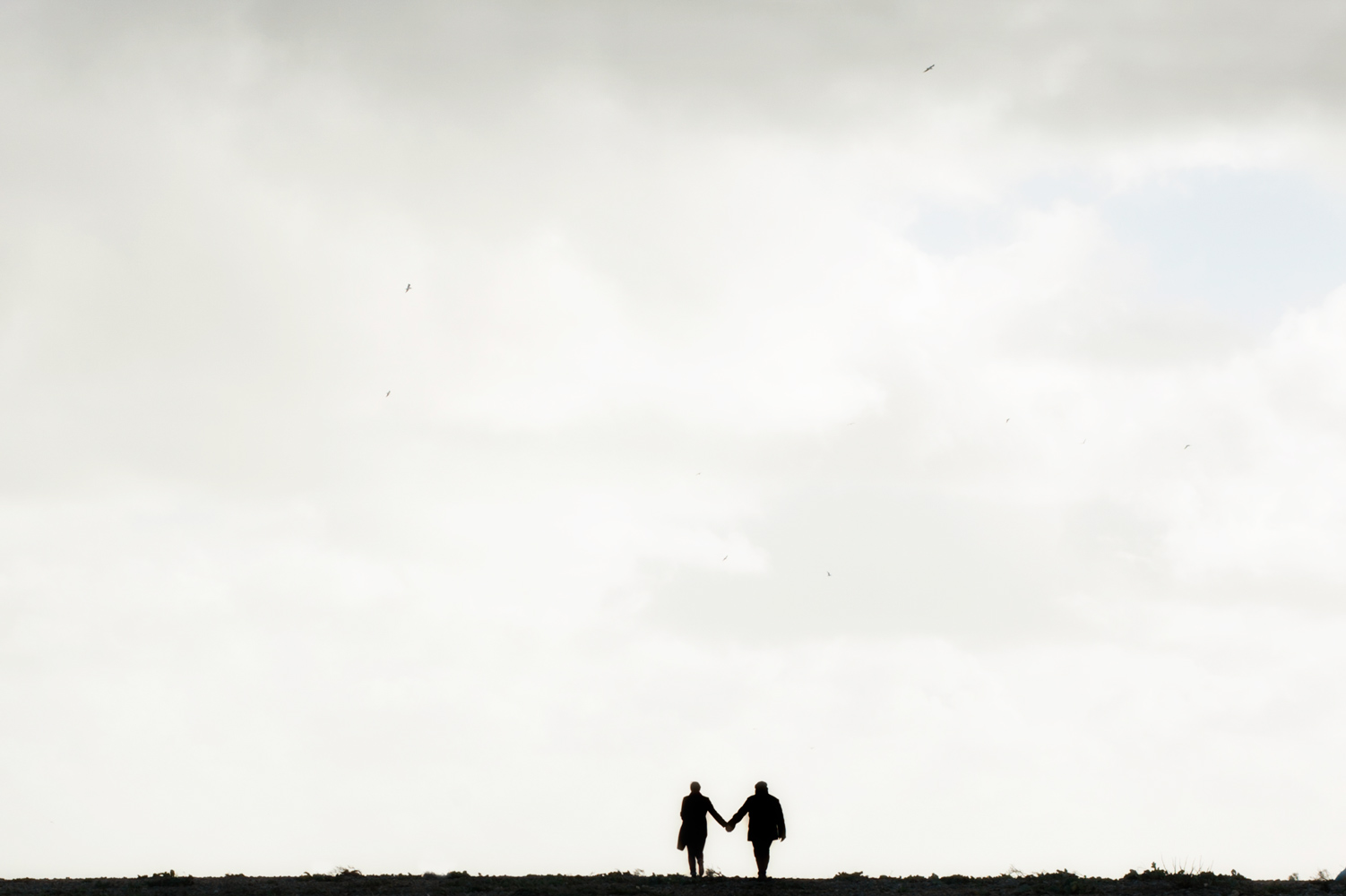 TESS & THEO – A WALK IN THE PARK
For their engagement shoot Tess and Theo chose the Sussex coast. Seven Sisters Country Park is a beautiful place to walk. A relaxed stroll was a great way for us to feel at ease in each other's company and get to know each other. There were lots of people around as we made our way to the sea.  Therefore, we just walked and talked. I held back till we were away from the main path and out in the open.
The landscape of the area is stunning and has featured on film and television including the series 'Foyle's War' and in particular, the movie 'Atonement'. Like many of my clients, Tess and Theo are very camera shy. I realised they wanted a hint of direction. I gently suggested they walk along the shore line to begin with before making their way up to the cliffs where I would join them. As soon as they got up onto the cliffs a squally shower blew in. Really unfortunate timing and I felt responsible having made the suggestion! They weathered it well and Theo managed to keep hold of his hat (with a little help).
I took one of my favourite shots of the day up there. I really liked the composition from where I was standing but wanted to include some more context and foreground. The only way was to get down low and lie flat amongst the wet grass. I love the light – being a bright, cloudy day it changed by the minute. In particular, soft tones blending and merging into different shades all afternoon.
Making our way back, we had beautiful views across countryside which created a fantastic backdrop.
Are you looking for a Sussex wedding photographer and thinking about a Sussex engagement shoot? To find out more about how I work, click here.