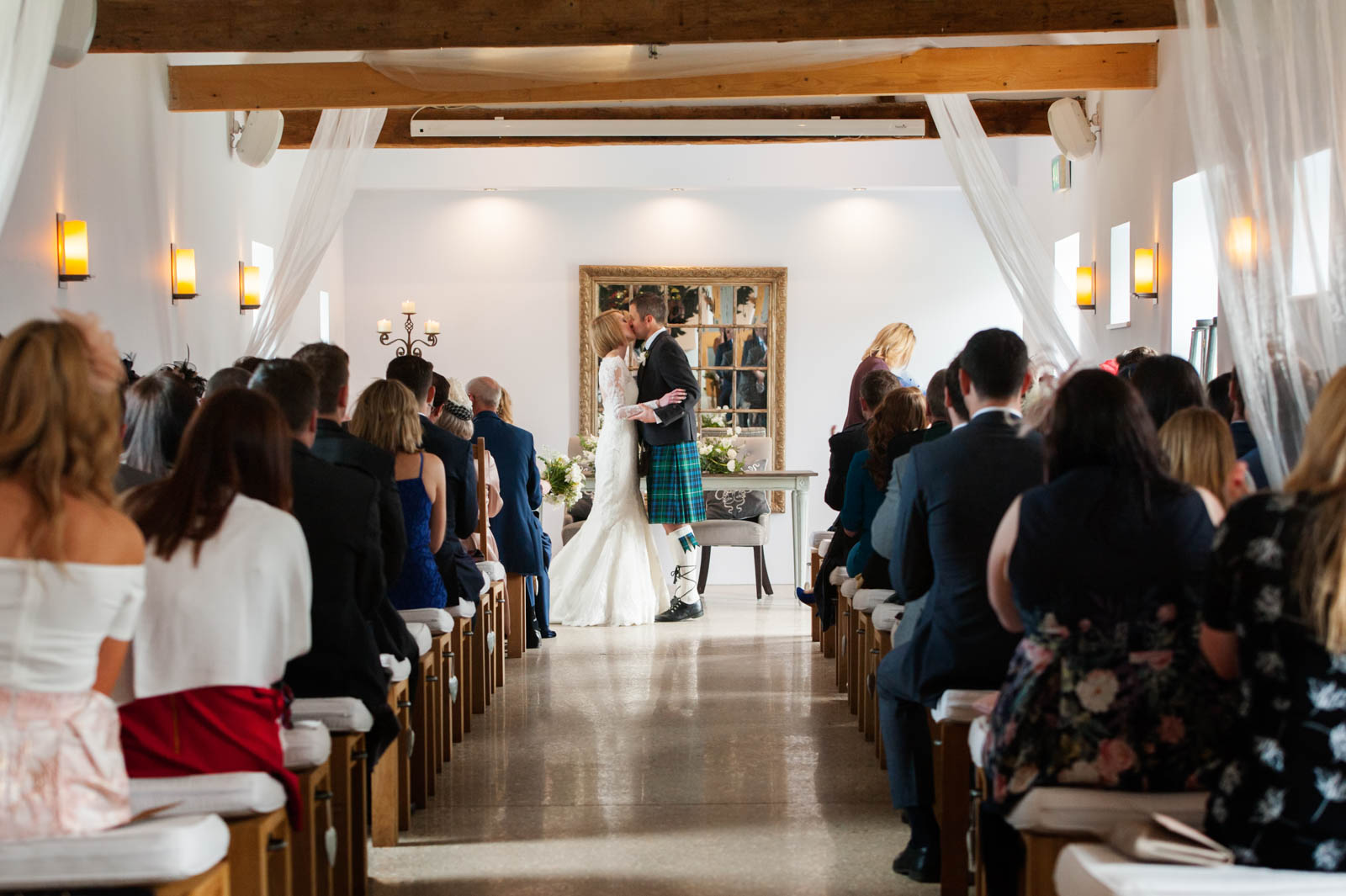 ANNA & CALUM – SOUTHEND BARNS
Anna and Calum had a wonderful wedding day at Southend Barns in west Sussex. We met a couple of times before the wedding day to talk about ideas and also to visit the venue together. Southend Barns is really popular venue. The buildings are close together and surround a beautiful lawn which creates the perfect space for guests to mingle.
One benefit of visiting a venue before the day is to generate ideas for possible angles. For example, a particular mirror caught my eye and I got a rough idea of how I might it on the day.
I arrived in the morning to photograph Anna's preparations. Her father's job was to inflate a couple of Mr and Mrs balloons. He carefully and rather comically made sure they were both the same size! Anna and Calum chose a humanist ceremony which involves the rings being passed between all the guests to be blessed. Their vows were very emotional and even had the venue staff teary eyed!
Following the ceremony, everyone had some time to relax with a drink and Anna and Calum ducked out for a few minutes as they wanted a few photos of just the two of them. They decided to have their speeches before the wedding breakfast and following that, their first dance and ceilidh. It was a fabulous day – one of those feel good shoots where everything came together perfectly.
Are you plannihg your Southend Barns wedding? To find out more about how I work click here.