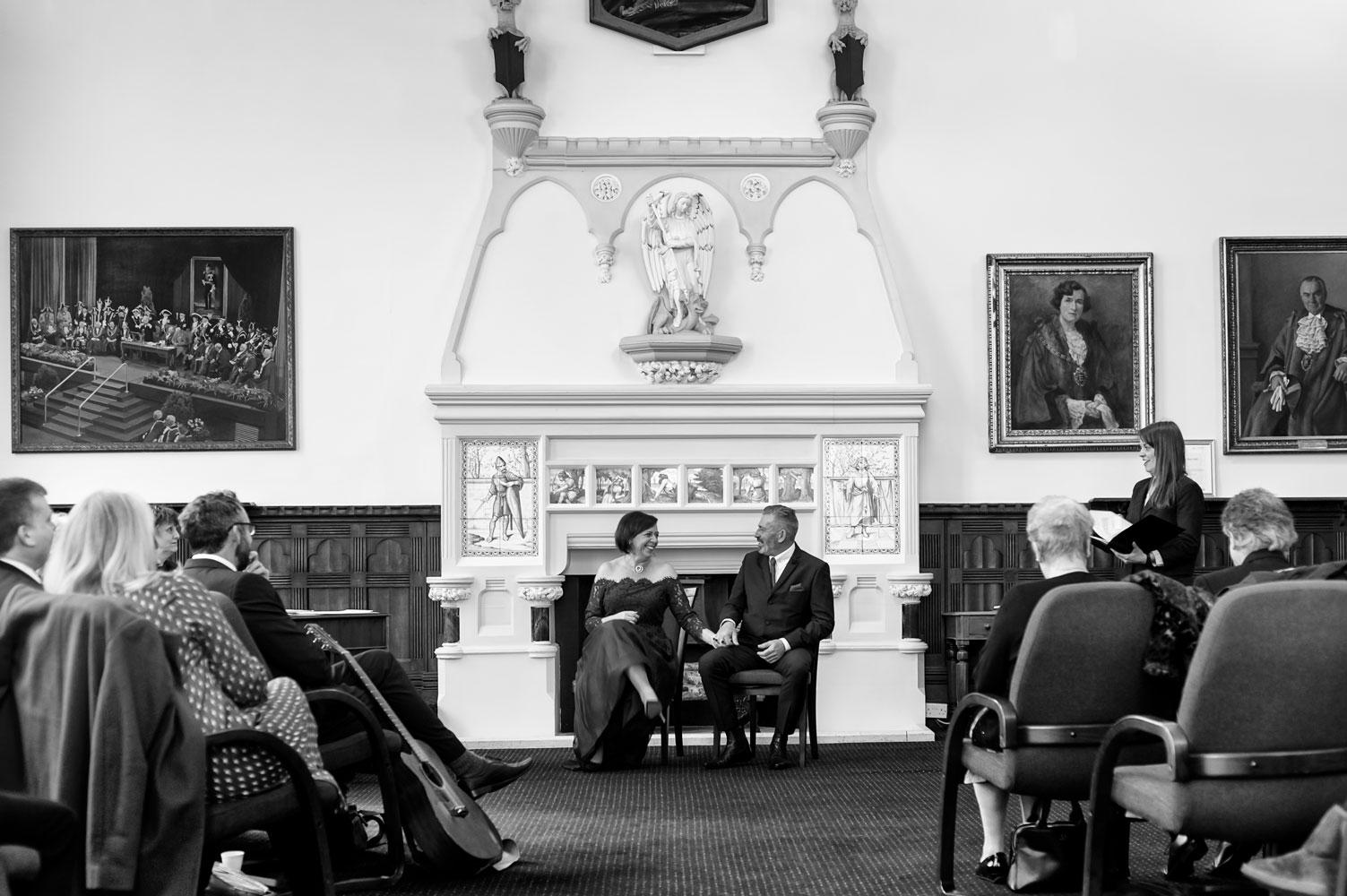 LISA & SELWYN – HASTINGS TOWN HALL & COPSHALL BARN
Some Hastings wedding photography which happened to fall on my own birthday! Lisa and Selwyn were married at Hastings Town Hall and held a laid back evening reception at nearby Copshall Barn.Lisa and Selwyn's celebrations began the night before the wedding. They had the inspired idea of getting all their guests together for a relaxed evening of food, drink, dancing and plenty of fun too. Everyone wore name badges and grouped together for some silly photos in the early part of the evening which broke the ice really well. Later on, Lisa and her brother Ian had everyone in stitches with their unique rendition of the Timewarp.
This is what Lisa said "We got married between Christmas and New Year in Hastings coincidentally on James' birthday! We were looking for a photographer who would capture the feel of the day.  Also, in a natural way with very few posed shots. The moment I spoke to James I felt I'd found someone who completely got what we were after. Of course you expect a photographer to be very professional and reliable, and he is. More than that he's a genuinely nice guy who manages to beautifully balance being unobtrusive and yet everyone's friend!! We love the resulting photos. As well as the moments he captured of us as a newly married couple, there are some fabulous laugh out loud shots of some of our guests! We can't recommend him highly enough."
To find out more about how I work click here and for more Hastings wedding photography click here.