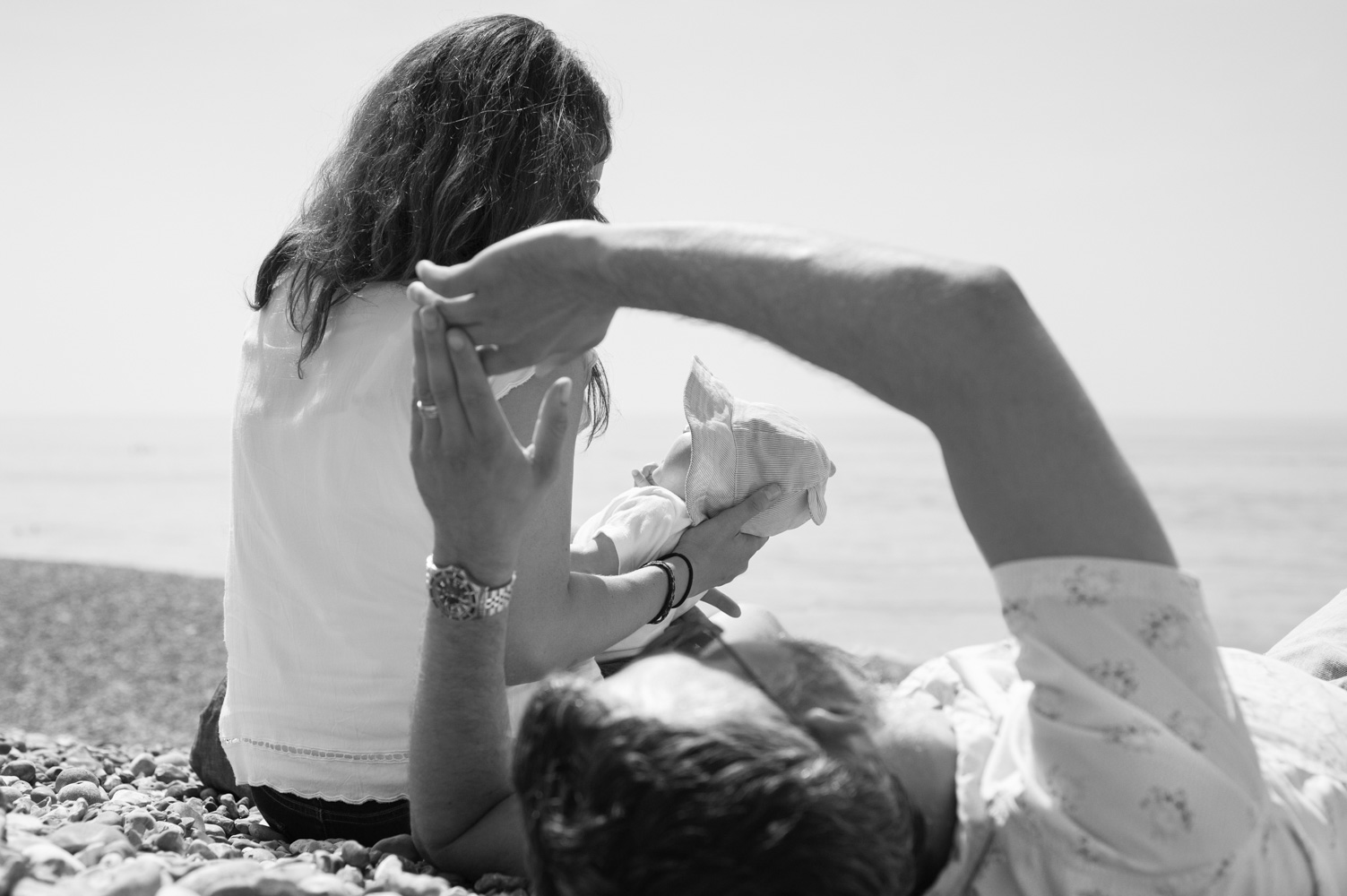 KAT JIM ROBYN & LEWIS – FAMILY PHOTOSHOOT
Wearing my Hastings family photographer hat often revolves around the youngest family member. It was no exception for this shoot with little Lewis. I first met Jim and Kat whilst photographing Jim's sister Tess' wedding in 2014. Since then I've worked for Tess and Jim on their joint business Loxley England. In addition, I did a family session for Kat and Jim when their daughter Robyn was very small.
I began at Kat and Jim's early in the morning to fit in with baby Lewis' pattern. We caught up on each other's news over a coffee whilst Robyn was happily bombing around and making it very clear that she wasn't a bit camera shy! It was lovely to see her so confident and full of character after last seeing her as a baby.
Relaxed, natural and patient yet always on the look out for the key moments is how I love to work. It pays to be patient with little ones. We spent some time at home before walking down to the beach on what was a gorgeous, calm and sunny day.
If you're looking for a Hastings family photographer and want to find out more about my portrait and family sessions, click here.