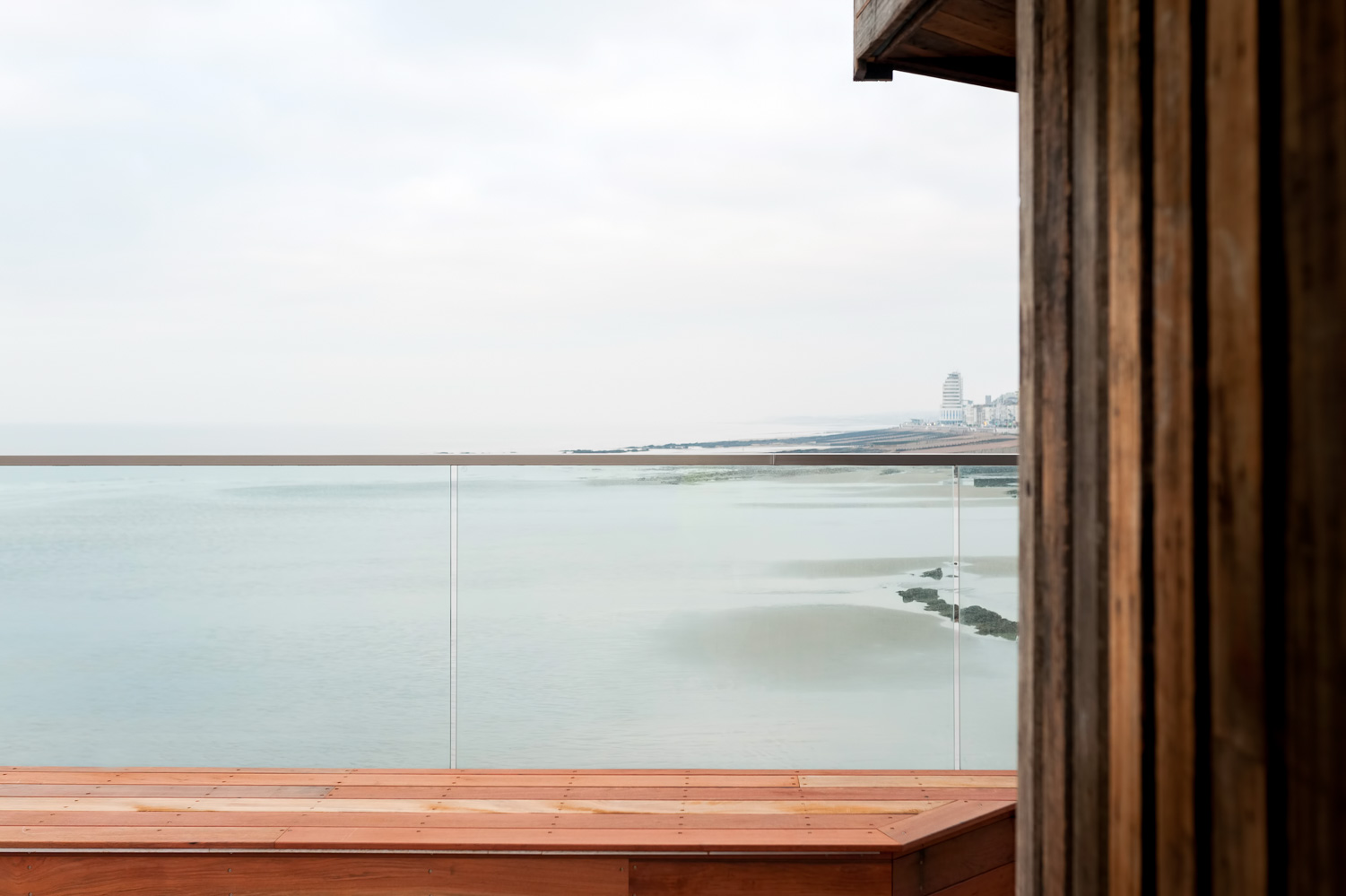 HASTINGS PIER
Built in 1872, Hastings Pier has a long and varied history. The design was very innovative for its time because of the large area of open space on the deck. In addition, passenger ferries would dock at the far end in its heyday. Significantly, In the 1960s and 70s it hosted Jimi Hendrix, The Who and the Rolling Stones. In 2010 it was all but destroyed by fire almost 100 years after the first time fire detroyed the pavillion.
A huge amount of work has gone into Hastings pier. 3000 tonnes of new steel, 50 miles of decking and over 500,000 screws. Heritage Lottery and the people of Hastings combined to riase the necessary funds. Reparing the main structure was the first step. Restoration of the pavillion and a complete new deck followed. Architects drMM designed the updated structure. The large open deck space both echoes the orginal design and also makes it flexible as a venue.
My brief was to document vistas and vignettes of the pier, specific details and textures. In addition, to highlight some of the architectural details including the mix of the original and new structure. One challenge was to find angles and views which showed no sign of the work going on. There was still a lot of activity on the days I had access. 
I took to my kayak to capture some angles which wouldn't be possible any other way. Specifically, the mix of old and new steel and the entire pier in one frame. You can see more images from the shoot here.