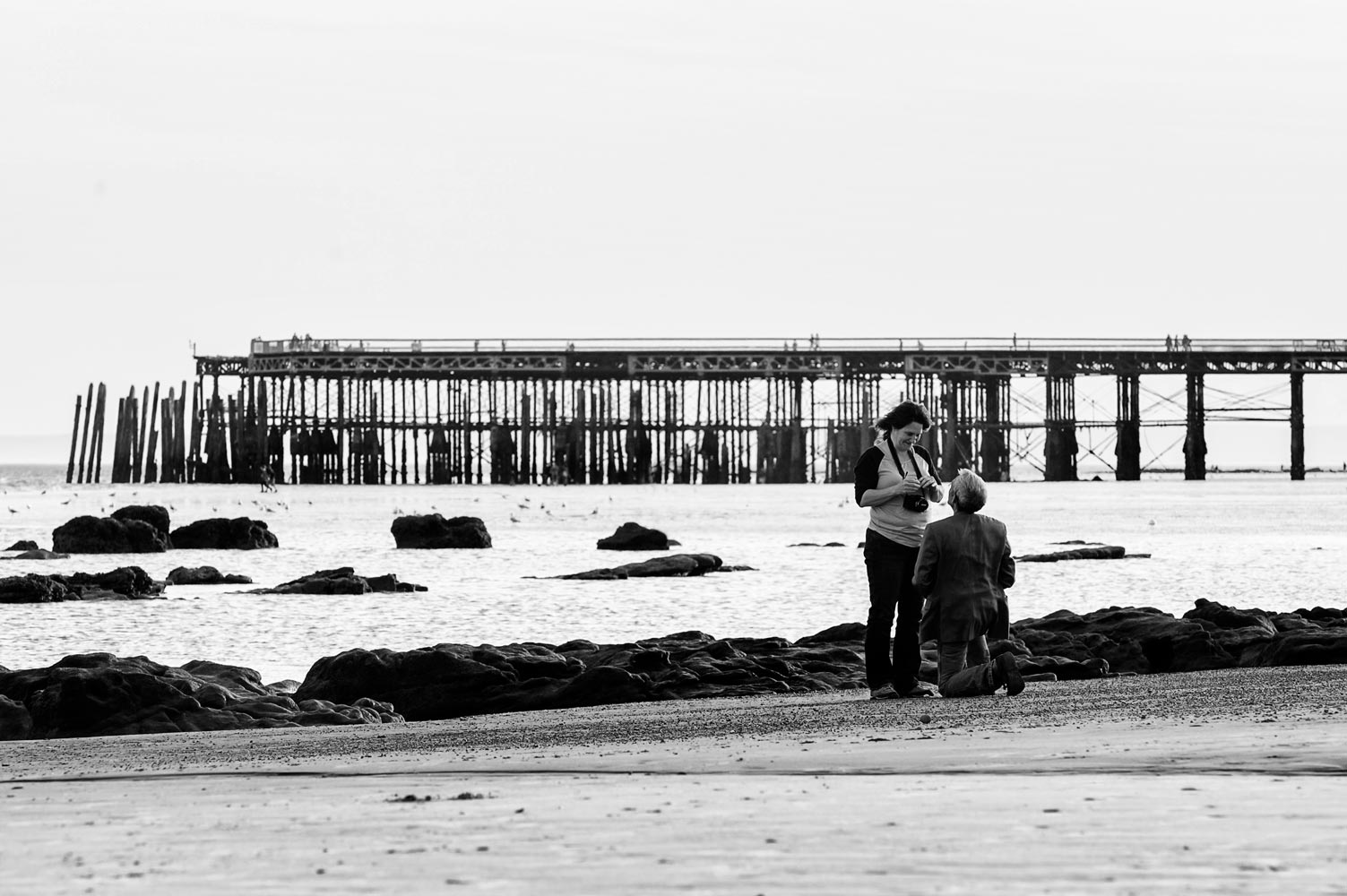 HOLLY & ROB – PROPOSAL
Rob called me from Pennsylvania with an idea. Would I be able to photograph his actual engagement on Hastings beach. I jumped at the chance.
I often get 'sales' calls and Rob's number came up with a US code so I waited to for a message. After several missed calls I thought "go on then", answered, and to my surprise Rob's accent sounded local.
He didn't want me to have to call back and incur the charges and said this was his last try. I was so glad I picked up. Rob and Holly would be in the UK for a week. Specifically, his idea was to propose to Holly on the beach in Hastings and have me photograph the moment. I thought is was a great idea, especially as Rob's elderly mum lives in Hastings and it would give her a set of unique memories. He also wanted Holly to be unaware of what we were up to until the pictures were ready. 
We arranged to meet for a chat about ideas, times and specific locations, deciding on an area of beach with the Pier as a backdrop. In addition, we pinned down an evening when the tide would be low and the forecast was promising. 
Rob let me know where they would cross the road so I could be waiting. I casually followed them onto the beach from a safe distance.
I  balanced being far enough away whilst being close enough to capture the moment. All went well and it felt a more than a little strange to finish the shoot and just walk away! Rob came round the next day to choose the images he liked best. A couple of days later, after editing and processing, he brought Holly round too. She was really pleased and and it was lovely to spend time with them both.
Are you looking for Hastings engagement photography? To find more about how I work click here and to get in touch, click here.