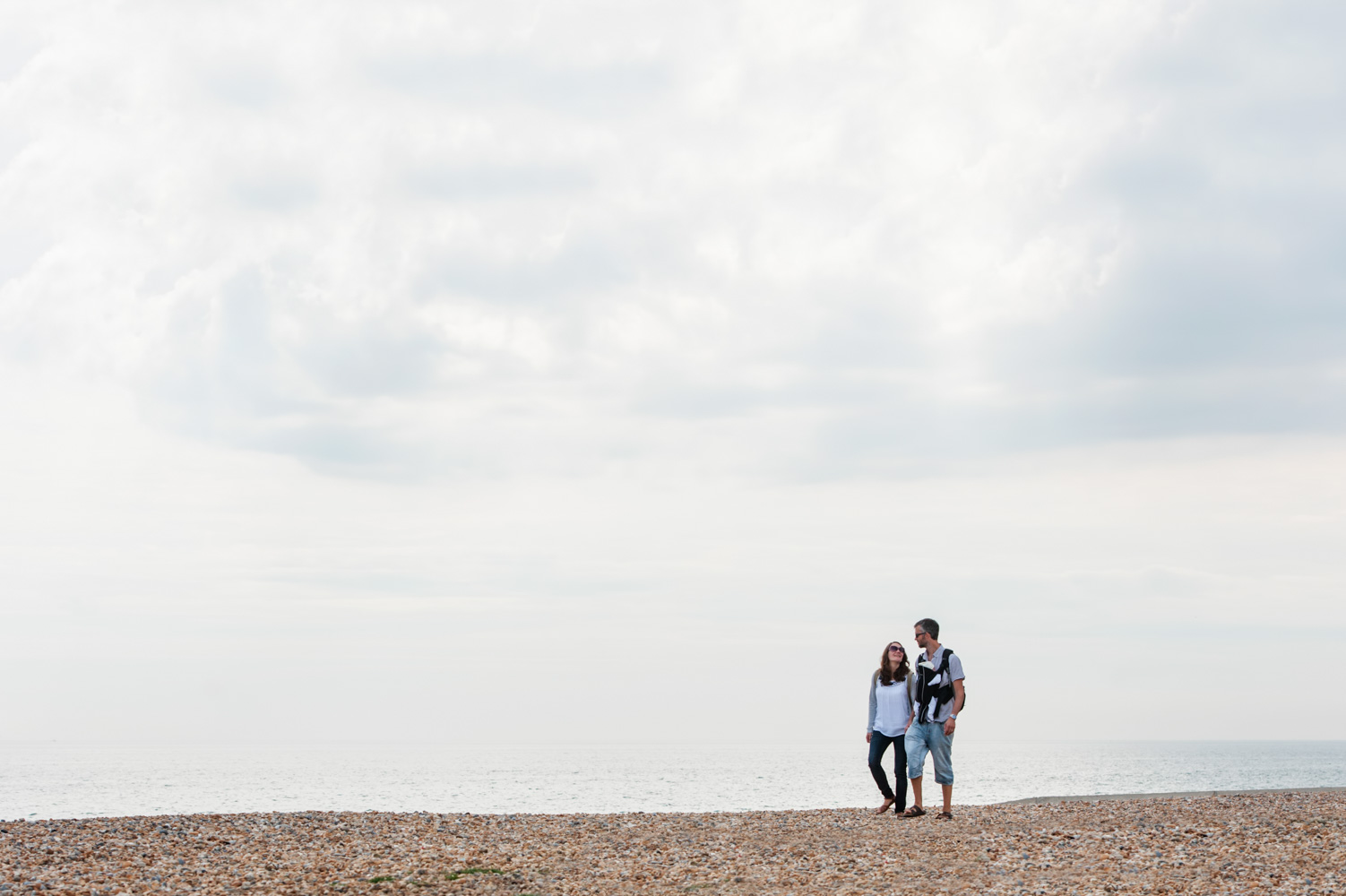 KAT, JIM & ROBYN
Needing a Sussex family photographer, Tess got in touch. Specifically, she wanted to organise a birthday present for her sister-in-law Kat. I photographed Kat, Jim and baby Robyn on the beach and at home in Hove. In Tess' words "when I came up with the idea of buying them some photography of course you were the first person I thought of!"
I've worked with Tess and Jim on several occasions. Firstly, to photograph Tess's wedding and subsequently, various commercial commissions for their company. Tess and Jim are joint directors of Loxley England. Jim and his family live just down the coast from me in Hove and a short walk from the beach. It was a lovely relaxed shoot which began really naturally as baby Robyn was on Kat's lap and on good form.
We used a few different places round the house including a bare wall which Jim told me he'd stripped on a whim one night! I'm glad he did as it made for a great backdrop. The weather was on our side so after a while we took a stroll down to the beach. Despite there being quite a few people around, I was able to isolate the family in my shots by positioning myself to create the best possible angles. I like the challenge of creating the compositions out in the open. I have to read and anticipate other people's movements as well as concentrating on my subjects.
After the shoot, we all had a drink together and a catch up. It was a great way to finish off a fantastic afternoon.
Are you looking for a Sussex family photographer? To find out more about how I work click here.