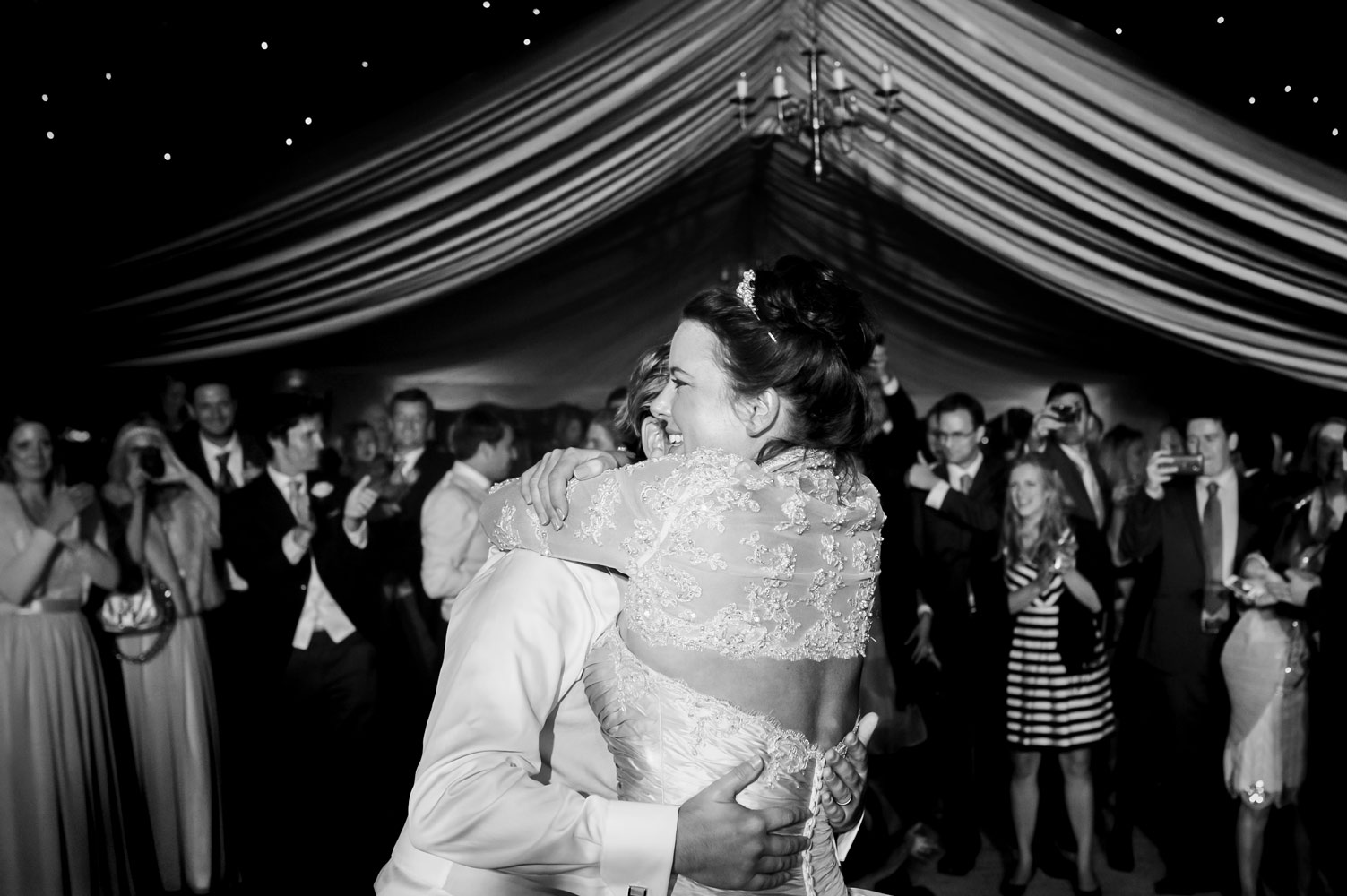 CLARA & ADAM – ST GEORGE'S BREDE & MARQUEE RECEPTION
Clara searched online for an East Sussex wedding photographer and called me. Fully in the moment, she had negotiated the use of some private land to hold her reception. She found the perfect spot a short walk from the church, furthermore, she simply asked the owner who said yes! With views over the Sussex countryside and so close to the church it was an inspired move to just ask. 
My day began with Clara's preparations at her family home together with family and bridesmaids. As Clara was nearly ready I went to the church to be there for Adam to greet their guests.The ceremony was lovely with readings, singing and lots of warmth and laughter. Following lots of confetti on the way out, Clara and Adam had some time alone. They went for a short drive and a glass of champagne before returning for the wedding breakfast and reception. The lovely sound of a live harpist greeted guests as they arrived and they had time to mingle and chat before eating. With only a few light showers during the day, everyone made use of the wonderful outside space and kids could run free – which they certainly did!
Speeches followed the meal and the cutting of the cake. It's the first time I've seen a couple cut the cake and walk away leaving the knife wedged in place! The cake was made by Lucie who was also as a guest and who I worked with before so it great to catch up.
When the band were set up and everyone was gathered round the couple began their first dance. What appeared to be a slow, romantic and traditional first dance quickly morphed into a choreographed upbeat routine. It took (almost) everyone by surprise – I was in on the act and so was able to plan my positioning to capture it from lots of angles.
Are you looking for an east Sussex wedding photographer? To find out more about how I work click here.