KAREN & RUNE – THE OLD RECTORY HASTINGS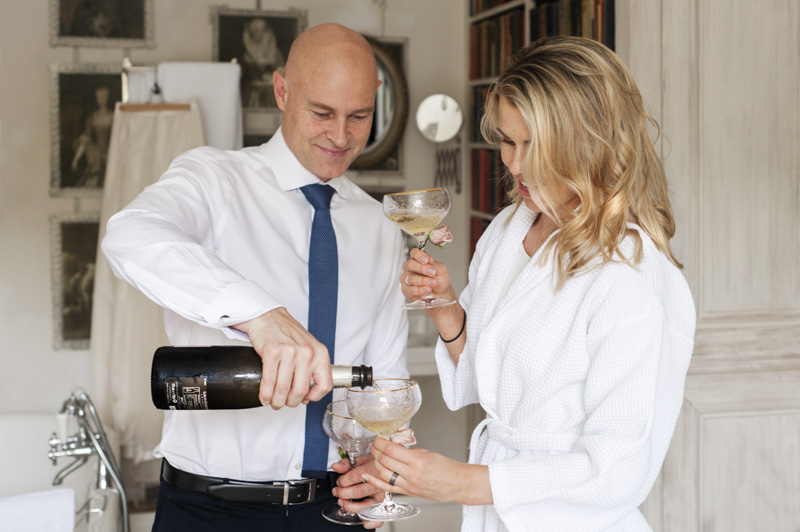 When the first thing your clients say to you on a shoot is "James, will you join us for a glass of champagne?" you get the feeling it's going to be a good day…
Karen and Rune got married in secret in Kensington in the morning and then took a car down to Hastings – informing their parents of their marriage on the way! They wanted to take in a few sights around Hastings for the shoot and we decided on a walk down All Saints street to the net huts and the East Hill lift. From there, we went up to the Country Park for the views over the Old Town before heading to the beach and finally returning to the Old Rectory.
Karen and Rune were an absolute delight to work with. In our email exchanges before the shoot I remember Karen writing that they were both "a little camera shy" which they weren't for long and on the contrary, they were full of ideas as we went along. On the walk down towards the seafront Karen wanted to see if All Saints church was open which it was. We popped in and with permission, took a few cheeky photographs. There was even white ribbon lining the aisle so we have these slightly bizarre photos of them in a completely empty church!
One of my favourite images from the shoot is the one from inside the East Hill lift looking out. I love the composition the view presents and with so little time as the ride is very short, I was really pleased to capture them and the view in just the way I wanted.