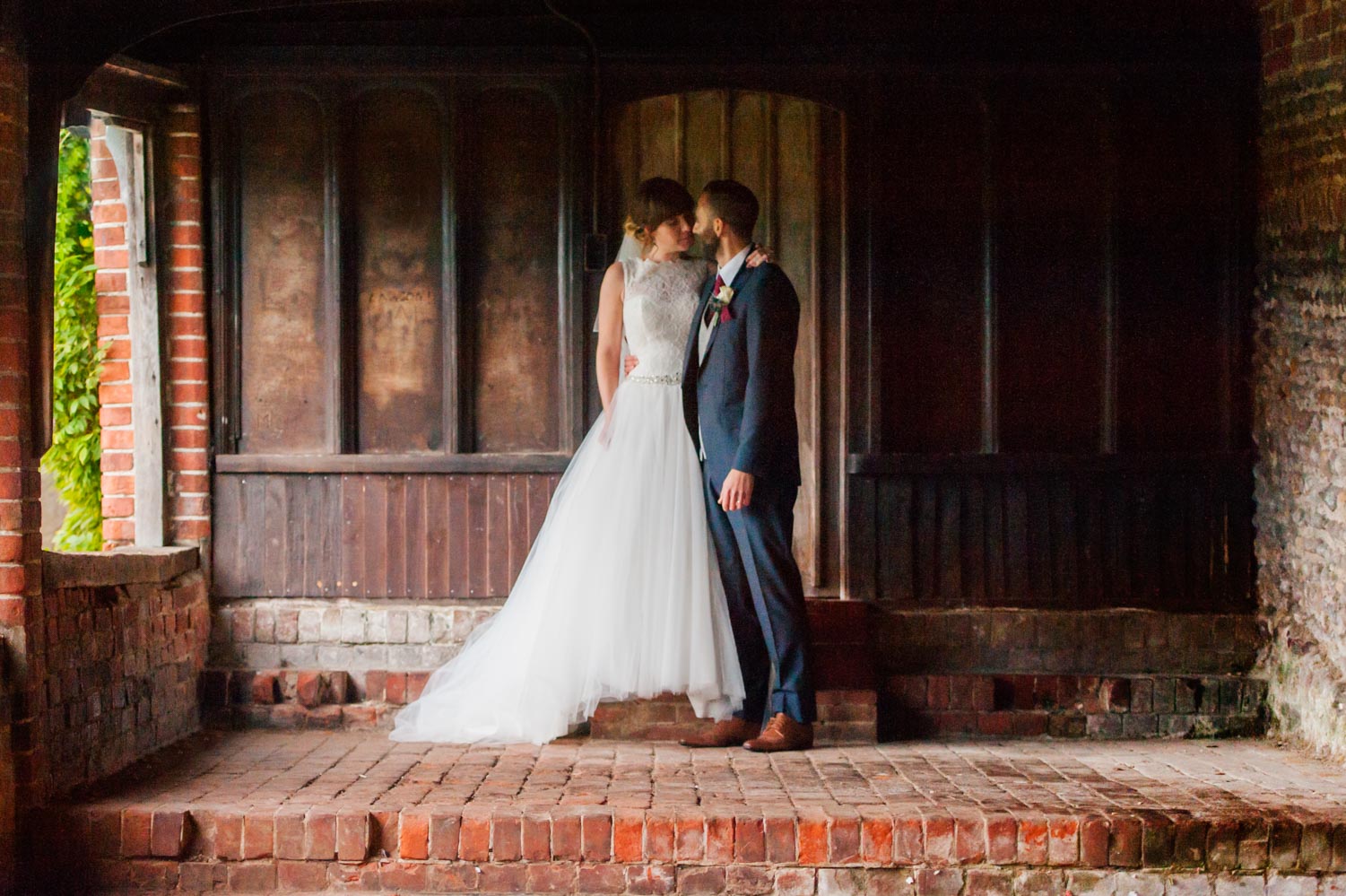 EMMA & ROB – EMMANUELLE CHURCH & MANOR BARN BEXHILL
Emma and Rob had their ceremony at Emmanuelle Church Hastings and held their reception at Manor Barn, Bexhill. We walked around the lovely grounds and came up with lots of ideas for where certain photo opportunities would pop up. Stone walls, wide lawns and archways all shouted potential for some lovely natural images of guests arriving. after the ceremony and mingling with drinks before the sun went down. They also wanted some photographs of just the two of them, relaxed and intimate.
Depending on the venue, the weather can play a significant part of a wedding day. During our conversation, I may have mentioned that in my experience, it was very rare for it to rain constantly on any given day. Also, that even it did, there are opportunities to be had…
On the morning of the wedding the most up to date forecast suggeste constant rain, but so be it! I began at Emma's with her preparations. She was one of the most calm brides I've ever photographed and was great fun to be around. I left for the church to catch up with Rob greeting their guests with the wipers going. Constantly on the lookout, I ducked out of the church to catch Emma's arrival. The ceremony was lovely and the huge window formed a wonderful backdrop to the proceedings.
Unfortunately there was little opportunity for guests to take advantage of the grounds. However, Emma and Rob were still very keen to have some photos together. Armed with my trusty white brolly, we braved the outdoors and found some shelter for the very last of the daylight as well as having a bit of fun with my remote flashes which lit up the raindrops.
Back indoors and there was plenty of room for guests to have fun, drink and catch up. Some lovely live tunes before the meal led into the speeches and then everyone hit the dance floor following the first dance. It was a cracking day and a pleasure to record.
Planning your wedding in Sussex? To find out more about how I work click here.