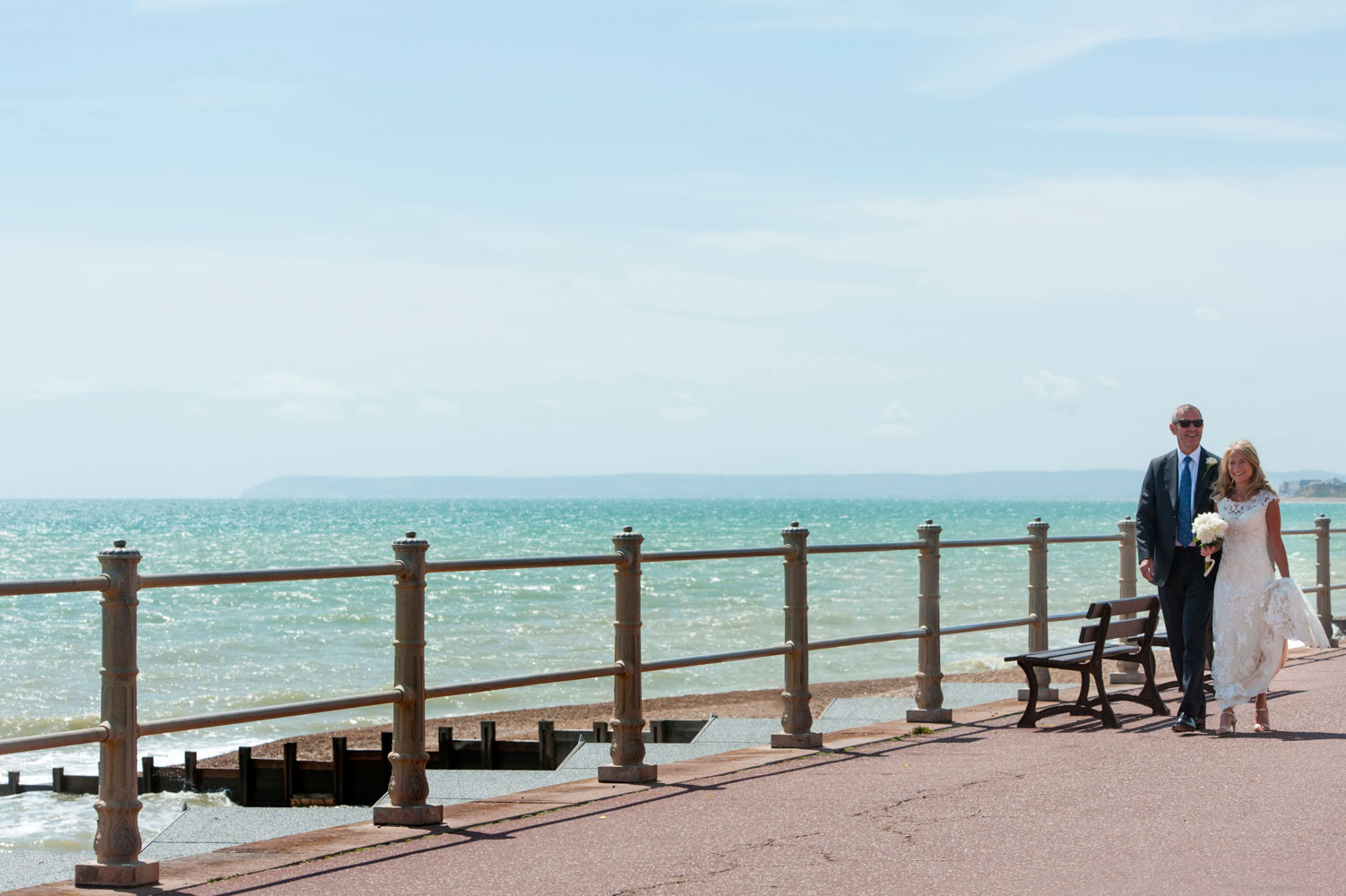 LIZ & IAN – AZUR ST LEONARDS-ON-SEA
Liz and Ian wanted an informal wedding photographer for their Sussex wedding. We met at the reception venue, the Azur to talk about their plans for the wedding day. We got on really well and furthermore, talked alot about our shared love of the sea.
It didn't take us long to come up with the idea of taking a some photos out to sea looking back at beach – I'm a keen kayaker and regularly out on the water and they are keen sailors, so the chance to incorporate such a unique angle into a wedding was something we all hoped the weather would allow.
The day itself started quite early with the legal part of the wedding held at Hastings registry office. It was a lovely intimate ceremony with a few friends and family. However, that wasn't enough space to accommodate all of Liz and Ian's guests. After the legal ceremony, I had a break in the day before making my way over to their flat for some photos of just the two of them.
The ceremony was at the Azur was lovely. Liz and Ian had the backdrop of the sea and I had lots of space to move around, both inside and out. Drinks on the balcony brought a fantastic and unexpected surprise.  A WWII Dakota flew over and I caught Liz waviing. It was only later that Ian mentioned that his grandfather had flown them in the war. After the speeches, everyone had time and space to spill out onto the seafront and wander down to the sea.
I was aware that my window of opportunity to get out on the water for some pictures was shrinking because as the sea was getting calmer, the light was fading too. I left it as late as I dare but thankfully managed to get a few shots.
Are you looking for an informal wedding photographer in Sussex? To find out more about how I work  click here.