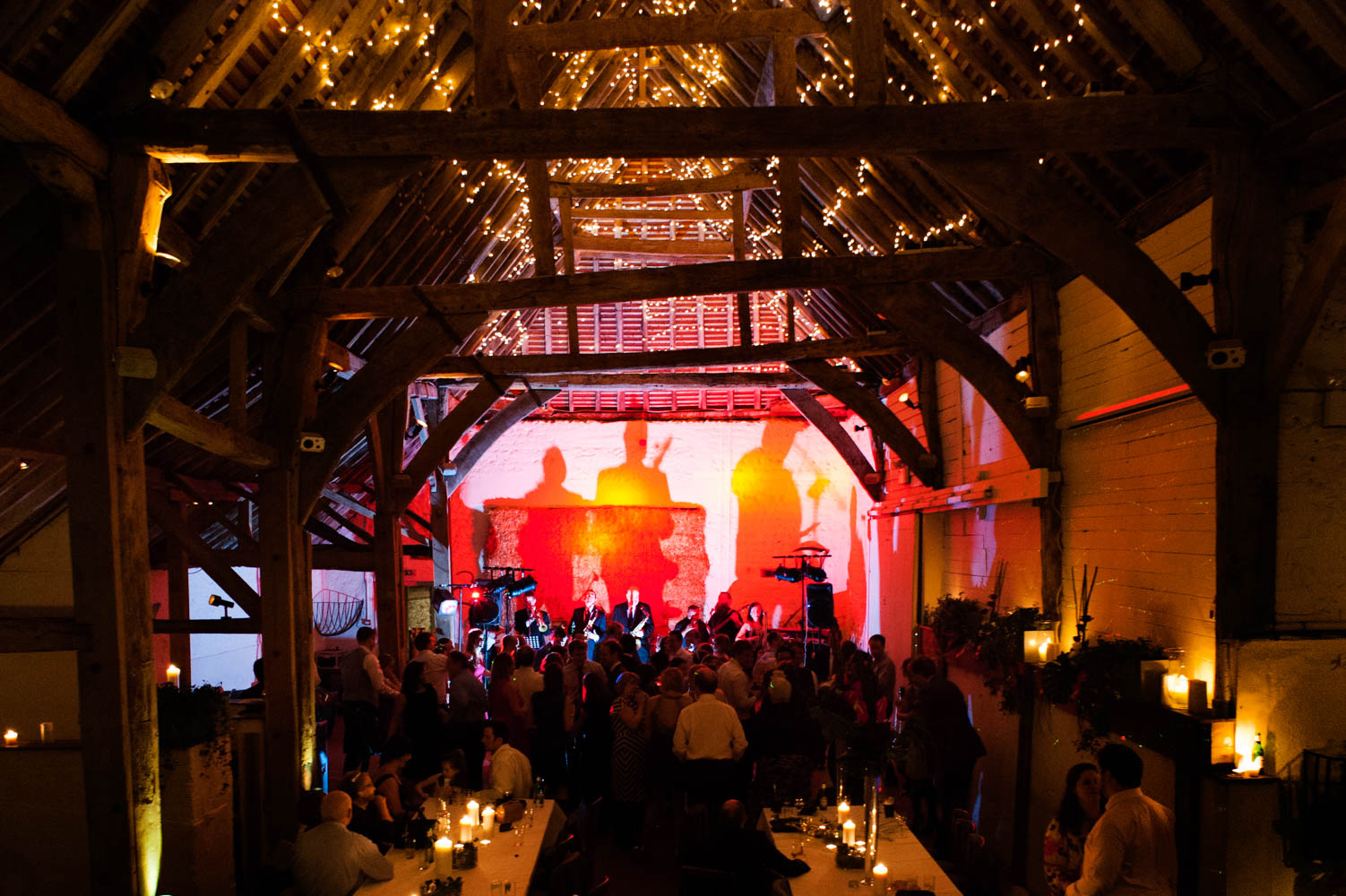 EMILY & LIAM – ST MARY DE HAURA & PANGDEAN BARN
Emily and Liam searched online for a Brighton documentary wedding photographer. They wanted someone to photograph their wedding completely naturally. When we met, they booked me on the spot! In addition, they chose St Mary de Haura church in Shoreham for their ceremony and Pangdean Old Barn for their reception. Furthermore, Emily and Liam chose a very memorable date – new year's eve.
I met Emily at Pangdean a few weeks before the wedding. The staff couldn't have been more friendly and helpful. Warm and welcoming and full of ideas for creating a wonderful day. In addition, Michael the events manager kindly agreed to lend me some steps for the evening reception. My idea was to capture the the whole barn and guests in one shot.
Wind and rain created some challenging brolly moments on the day. However, Liam's idea of serving fresh coffee outside the church went down really well and kept people smiling! When Emily arrived, she was out of the car so quickly she almost lost it on the wet ground and I only got two shots once her father had opened the car door. The inside of St Mary De Haura is beautiful and I had plenty of space to move around to get shots from different angles. It's a key part of how I work.
On the night, I tried different positions for my flashes in combination with my wireless radio triggers. The downside of leaving an unattended flash on the dancefloor is that it doesn't stay put very long! I was back and forth and up and down the ladders until I got the shot I wanted – a bit bizarre, but I felt it was worth the effort.
Are you looking for a Brighton documentary wedding photographer? To find more about how I work click here.