YUKI & DAMIAN – BACK IN TIME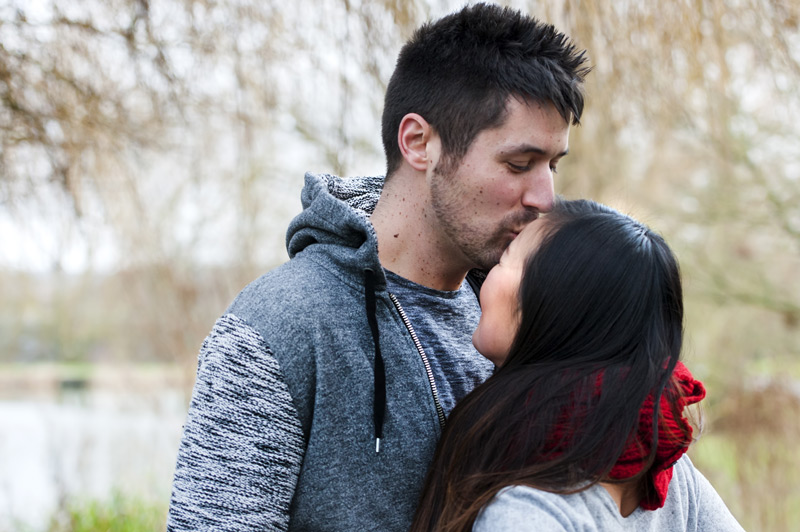 Yuki and Damian recently booked me to photograph their wedding in May and wanted a couple session in advance. We talked about different places and they wanted to go somewhere significant to them both. We had a number of options and having quickly ruled out Argos where they happened to have first met (concluding that the particular branch had closed anyway!), we went for the grounds of Surrey University were they both studied.
We met up again last week to have a look around their wedding venue and they talked about how the session had helped them both to relax in front of the camera. Knowing you're being photographed can make anyone self conscious and it was great to know they'd felt at ease after feeling a little in the spotlight to begin with. I often start these kinds of sessions with lots of conversation and then stand back so there's not an immediate sensation of having a camera close by. As the session progresses I'm then able to get the same type of natural shots but much closer in.
Yuki and Damian suggested a few places on and around the campus including the lake and a steel sphere sculpture on one of the lawns. A throwback to their Uni days, they immediately squeezed inside the sphere which made for some great lines and shapes in the photos. We finished up by taking a walk round the corner to the cathedral where I got down really low to get a good angle as they went up the hill. The shoot was fun and relaxed and I'm really looking to their wedding in a few months time.