"My husband and I feel very lucky to have had James as our Wedding Photographer. Our wedding was very informal and we wanted our guests to feel relaxed and enjoy our celebration with us, so we were looking for a photographer who would adopt the photography with the same approach, and capture the natural emotions of people, with nothing 'staged'.
James is such a genuinely nice guy, everyone felt at ease with him, he fitted in very well with us and all of our friends and family, and he didn't just feel like 'the photographer', he really felt like one of our guests!
We were blown away by the photos he had produced. he had captured the day beautifully, and took some amazing shots of the whole day, really natural shots, where the subject is clearly not aware they are being photographed! James was with us all day, until gone Midnight, we received so many wonderful photographs to remember our special day, in both color and black and white, which we were able to share with our guests, and they were able to select whatever ones they wanted, which makes it really flexible and easy, and such amazing value!
We consider James as a friend, a really nice guy who is the most talented photographer, We would wholeheartedly recommend James for any event, if you want more than just a photo, but something really natural and stylish to treasure for the rest of your life!!"
Sarah Hawkins
"James delivered beautiful photos for us for our wedding day and we are delighted with them. The photos are not set up so the results are natural and the true reactions. Thank you James."
Amy Hogman
"Hi James, we hope you are well. I can't believe it's been a year since you captured so many special moments of our beautiful wedding day! We just wanted to drop you a line to say a huge thank you again! We love our photos and have spent this morning in Lanzarote looking at them all.
You fitted in so well with our guests and have a kind and peaceful manner which really made us feel comfortable on our special day! Thank you again!"
"We got married between Christmas and New Year in Hastings – coincidentally on James' birthday! We were looking for a photographer who would capture the feel of the day in a natural way with very few posed shots and the moment I spoke to James I felt I'd found someone who completely got what we were after.
Of course you expect a photographer to be very professional and reliable, which he is, but more than that he's a genuinely nice guy who manages to beautifully balance being unobtrusive and yet everyone's friend!! We love the resulting photos and, as well as the moments he captured of us as a newly married couple, there are some fabulous laugh out loud shots of some of our guests! We can't recommend him highly enough."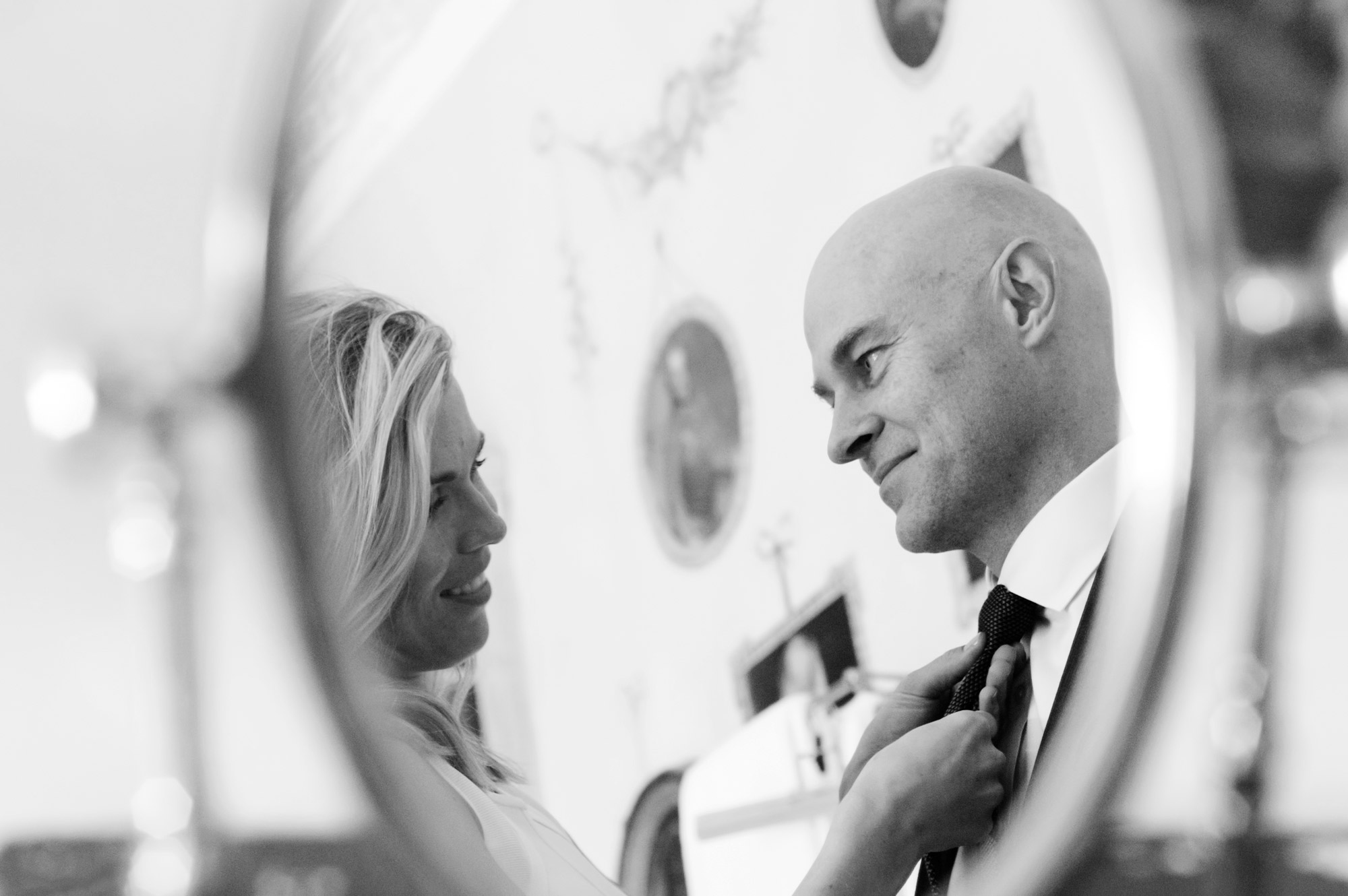 "James is an excellent photographer. He sees all the magic moments and captures them perfectly. I had pretty high expectations but even so, they were massively exceeded! We had such a fun and easy time with him and his informal approach made us feel relaxed.
He knows Hastings very well and took us to several beautiful spots which gave us a varied collection of photographs. We now have an amazing set of pictures from an amazing day, thanks to James' brilliant work. Thank you James!"
Karen and Rune
"James was our photographer for our wedding in March 2016. We cannot recommend James enough. He is incredibly talented and we are so over the moon that we choose him to capture our day.
Over the year from when we booked to when we got married, James was in regular contact and it felt he was actually more of a friend by the time our big day arrived. His photos of our day are amazing, very natural and more than we could have ever wished for. Thank you so much James, your work far surpassed our expectations. Thank you for being part of our big day."
Natalie and Andy
"As well as being a genuinely lovely person, James is also a fantastic photographer. We were married in October at a beautiful location in Surrey, made all the more special by James' totally natural and non intrusive style of photography. His photographs tell the story of our wedding perfectly.
We first met James at the venue before the wedding and he was completely in tune with the style of photographs we were looking for. He understood exactly what we wanted and the end results were just perfect. Every one of our guests looked natural, no forced smiles, he just worked his magic and most of the time you didn't even know he was there, which even our guests commented on.
We can't recommend James highly enough. If you're looking for fabulous photographer who also happens to be a really genuine guy, then James Robertshaw is the man for you.
Thank you James for reminding us every time we look at the amazing printed album you've put together for us, what a truly magical day it was."
Sally and James Hookham
"If you're looking for a wedding photographer who beautifully documents your day, then James is right up your street. Not only does he tell a wonderful story, but he has a really creative eye and picks out details in his shots that I don't think the average photographer sees! The interactions he captured throughout our day have made the endless times we've re-visited our photos an absolute pleasure – his narrative sums up everything we felt.
From a practical perspective, James is also just a great guy – sociable, easy-going, flexible and completely happy to do a few traditional shots for our family. He met up with us twice before the wedding – once for a chat through his portfolio and then on site and you just know he can see how everything's going to work. So many people at our wedding commented on what a great job he was doing and that's just because it's clear to see!"
Ally & Dom
"James,
Post very long days at work for both of us we have just sat down and looked at the photos together. Thank you is far from sufficient but I lack the words to tell you how happy we are with what you have given us (including the awkward family group shot). We chose you because we felt you could transport us back to the day itself and that is exactly what happened as we looked through them.
We are so happy with them. We both look forward to meeting up soon to look at the book and share that beer.
Again massive thanks for what you have done."
Tess & Theo
"James,
They are totally brilliant, the photos are so natural, everyone has commented on them and we are so amazed at the way that you captured all the guests smiling, without having to be prompted. We've been telling people that if they want wedding photos that are not cheesy but completely natural, we totally recommend they give you a call."
Maria & Cliff
"Look no further than James Robertshaw for excellent reportage photography and a flexible, friendly service from a seriously lovely chap! James understood exactly what we wanted and delivered so much more than we could have ever hoped for. We not only love his photography, but also the way James works: We agreed very flexible start and finish times and opted for no posed or staged photographs.
The result was a perfect picture story-book of our special day. James obviously worked so hard throughout the day and well into the night, and we hardly even noticed him popping up with his camera and kit! We need to organise another party now for another excuse to have the best photos we have ever seen. Thank you, James."
Emily & Liam
"Hi James,
AWESOME PHOTOS! We love them. We have a slight preference for black and white but then again some of the colour shots are unbeatable!"
Kathrin & James
"We loved having James take our Wedding Photos. He has a fresh and natural approach which really captured the emotion, humour and sense of occasion on the day. (Rather than just a set of standard family and group photos). James took time to meet with us in advance and do a mini photo shoot to understand and get to know us which put us all at ease for the day.
He has a natural eye for the moment and the patience to see them evolving. His attention to detail and self investment in the whole day and photo album (weeks afterwards) was wonderful."
Nicola & David
"We met with James before the wedding for a chat and he took on board all of our requests. He arrived promptly on the big day and he soon blended in, mingling among our guests and capturing the atmosphere. We were looking for something a little quirky and we're really pleased with the outcome! He gave us a few early sneak peeks and then delivered the rest of the photos shortly after on a USB stick, which was great. He is very friendly and we'd thoroughly recommend him."
Holly & Chris
---
"I was very happy with the photographs taken by James. I have to admit that I'm not a good model and wasn't looking forward to having pictures taken as part of publicity for my books. But James helped me relax and made me feel comfortable in a friendly and relaxed environment. I have no hesitation in recommending his talents and hope to use him again in the very near future. You won't be disappointed."
Anthony Berry
---
"James was personable and professional from the moment he greeted me at his front door. I had such a pleasant experience with James that I wouldn't hesitate to recommend his services to anyone looking for a photographer. Thank you James!"
Ben Hoath
"We hired James to shoot our look book this season. He was a complete joy to work with from start to finish. He worked incredibly hard to really understand our brief, including coming to meet us more than once to discuss our needs and look at lighting possibilities etc. He also took the time to come to London for a pre-shoot recce so he was completely sure of the best shooting angles and light in the location. He worked tirelessly on the day, continually both meeting our agreed brief and experimenting creatively. We've ended up with an absolutely stunning set of unique, striking photographs which we'll be using in our lookbook and on our website to represent our brand. I couldn't recommend a better photographer – such a nice guy and extremely talented too. We're looking forward to working with him again next season."
Tess Andrews, Loxley England.
"I hired James to shoot website, lookbook and product photographs for my new homeware label. Not only is James is super talented photographer, but he is also really easy to work with. He was extremely accommodating (I brought a huge set and loads of props to his studio!), open-minded, creative, and hard-working.
The shoot benefited hugely from his energy, ideas and sense of style, and the whole process felt very collaborative. Topped off with James's brilliant processing skills (which meant the photos really came alive) I was amazed and overjoyed with the final pictures.
Will definitely be working with James again."
Emily Rees