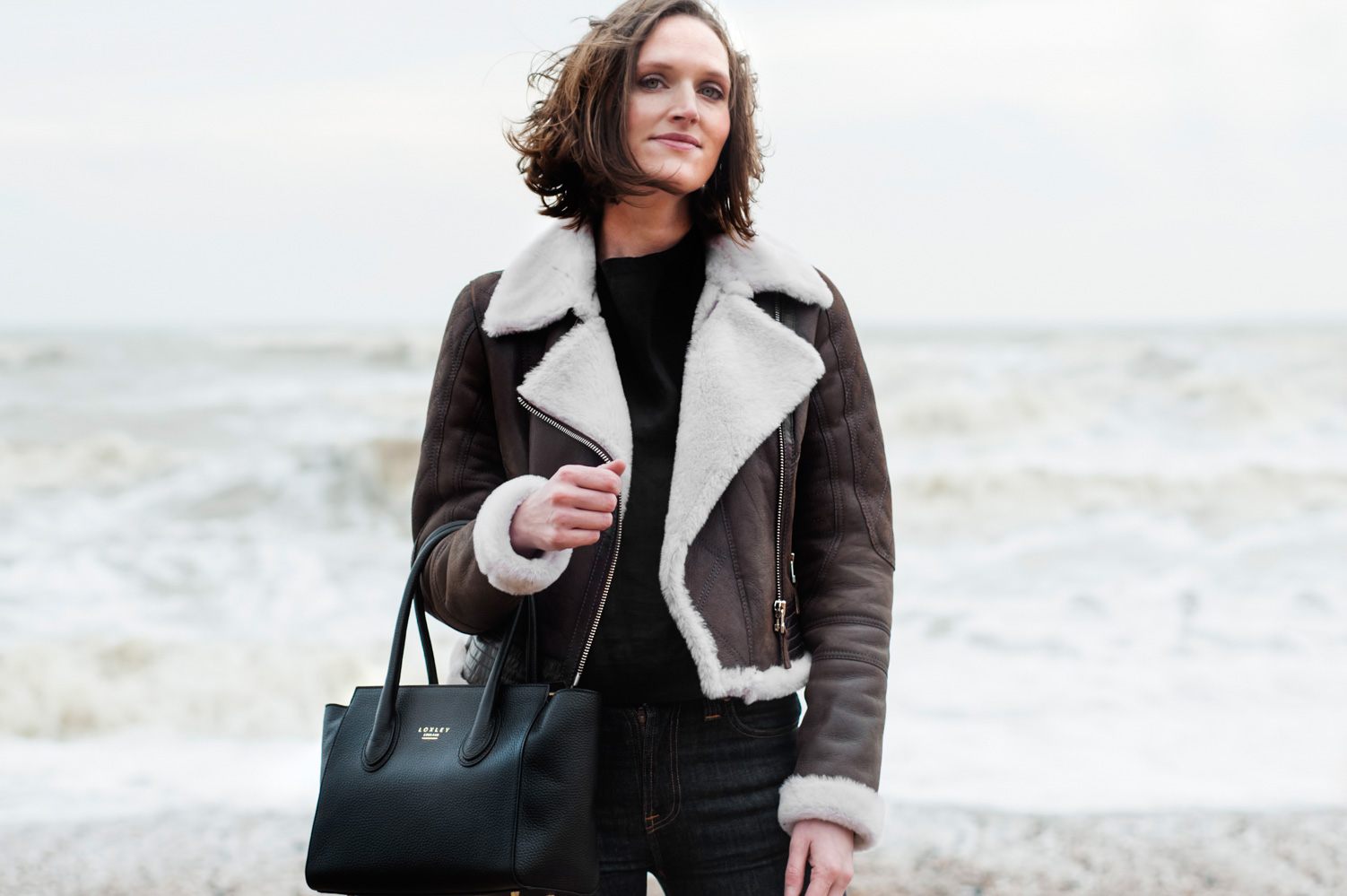 TESS ANDREWS – PORTRAITS
Tess commissoned a portrait photography session in Hastings. She is a director of fashion brand Loxley England. In addition, I've worked with her before on their lookbook shoot and furthermore, photogrpahed her wedding. She needed a mix of portrait images for an upcoming interview with Vogue. We spent some time in the studio and on location. You can see the image they chose here.
First off we had a good catch up and talked about the look and feel of the photos we needed. Natural portraits with a lean towards fashion were the order of the day. As the weather was due to take a turn for the worse, we headed outdoors first and took a walk around Hastings old town amongst the independent shops of the High street and George Street. The shop fronts made for a great backdrop and were the ideal setting for an independent British brand. Loxley is based close to the sea in Hove. Therefore, it seemed quite fitting to go down to the shore for some photos too. Strong wind and waves added to the scene but meant we didn't hang around too long.
Back in the warm, we went for a slightly different look with some studio lighting and backdrop with an aged leather sofa. Having looked over the first few shots, we both liked the (normally hidden) bookcases being out of focus but still in view. After taking some I was happy with I had an idea for a particular angle I wanted which took a little time to get right but I think was worth it. Tess was fantastic to work with – patient and full of ideas which made the shoot a real pleasure.
Are you looking for Hastings portrait photography? To find out more about how I work, click here.