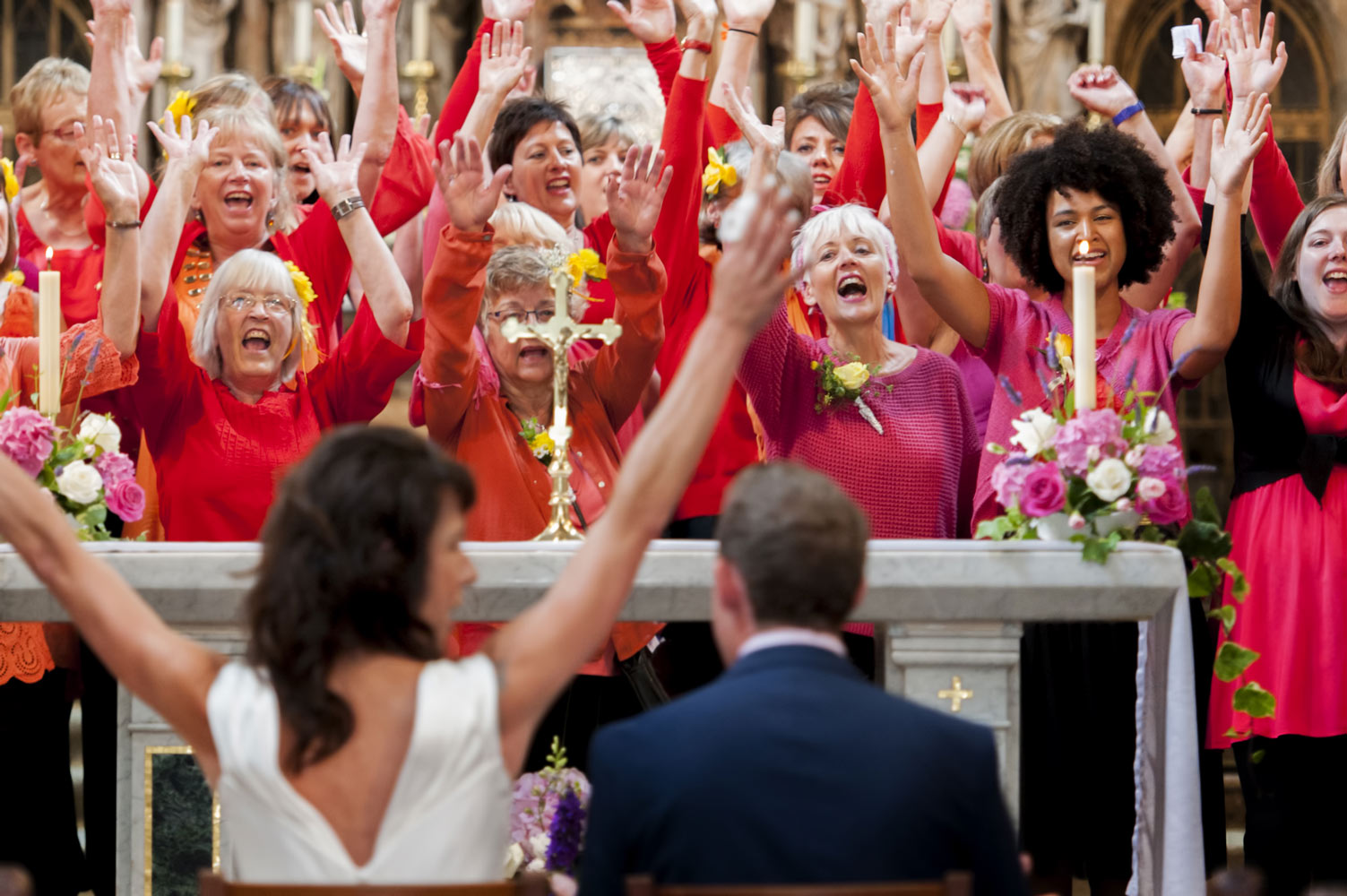 LISA & PAUL – ST MARY STAR OF THE SEA & THE OLD RECTORY/BLACK MARKET
After looking online for a wedding photographer based in Hastings, Lisa invited several photographers round to show her their work. Five minutes into looking through one of my albums she said "right, it's got to be you. I don't need to see any more." In addition, an 'Old Town Affair' was how Lisa described her wedding day. Specifically, the ceremony at St Mary Star of of Sea followed by a reception at the Old Rectory and on to the Black Market bar on George street. 
I spent the morning at Lisa's photographing her preparations and stayed with her until her dress was on. That was a slight change of plan on Lisa's request so I accepted a welcome lift from Helen, Lisa's hairdresser. Therefore, I still got some time at the church before Lisa arrived. 
People were on their feet several times during the ceremony, conducted by Paul's brother who happens to be a Canon. The character of the day really reflected Lisa and Paul as people – a fun and soulful couple. Afterwards, we made our way to the Old Rectory for a top notch barbecue, drinks and speeches. Finally, we strolled down the High street and along George street for the evening bash.
Lisa and Paul tore up the dancefloor well into the early hours and I got to play with lighting things up with my flashes on remote triggers. The day really was an old town affair and an absolute corker to boot.
Are you looking for a Hastings wedding photographer? To find out more about how I work, click here.