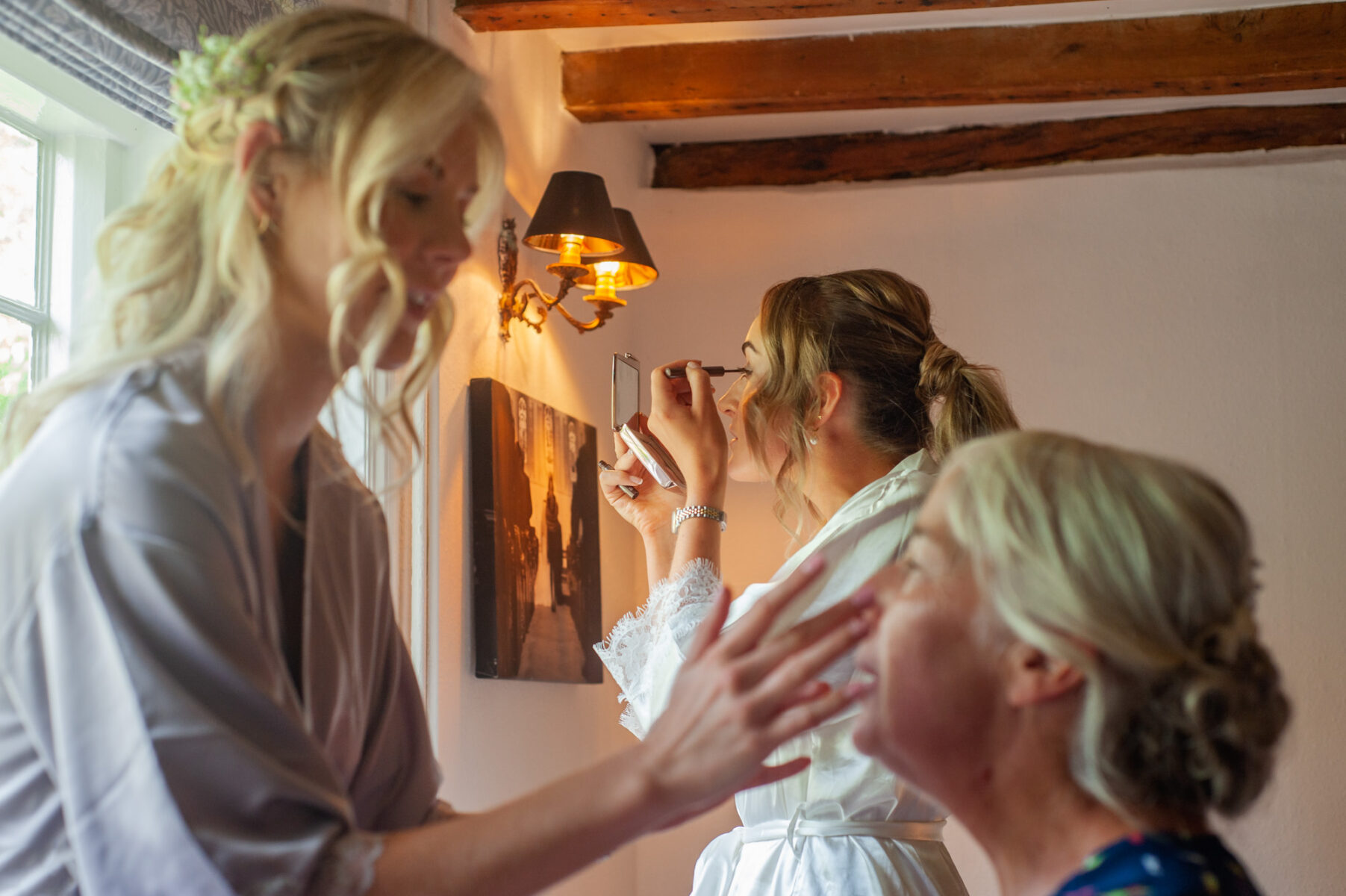 ROSIE & FRANÇOIS – SELMESTON CHURCH
It was lovely to document Rosie and François'wedding in Selmeston, East Sussex as I know Rosie and her family well. I first met Rosie in 2012 whilst shooting her sister Emily's wedding. My aim is to tell stories with my photographs and the one above is a good example. I took the picture on the wall in the background at Emily's wedding. It shows Rosie standing behind the couple during the ceremony. In the image above, Rosie is getting ready in Emily's house and their mum is in the foreground. When we met before the wedding, François and I realised we had a our own connections. Not only did he and I grow up within 2 miles of each other 'up north' but also his parents named him in anticipation of moving back to Belgium, where I was born.
Once Rosie and her bridesmaids were ready, It was a short walk to Selmeston Church for the ceremony. Rosie's youngest nephew was ringbearer and took a little persuading to give up both rings! After the ceremony it a took a few goes for François to get the car started – much to everyone's amusement. I was pleased to catch Rosie's relfection in the mirror, especially both she and François happen to be dentists. The reception was at sister Emily's house which looked fabulous in full bloom. In addition, there was plenty of space for the marquee and bell tents too. Rosie and François took a little time for themselves with a walk around the garden which made for some lovely images. Speeches followed the wedding breakfast and in Rosie's words, François had a bit of a 'leaky face'! 
If you're looking for a documentary wedding photographer for your East Sussex wedding click here to get in touch.