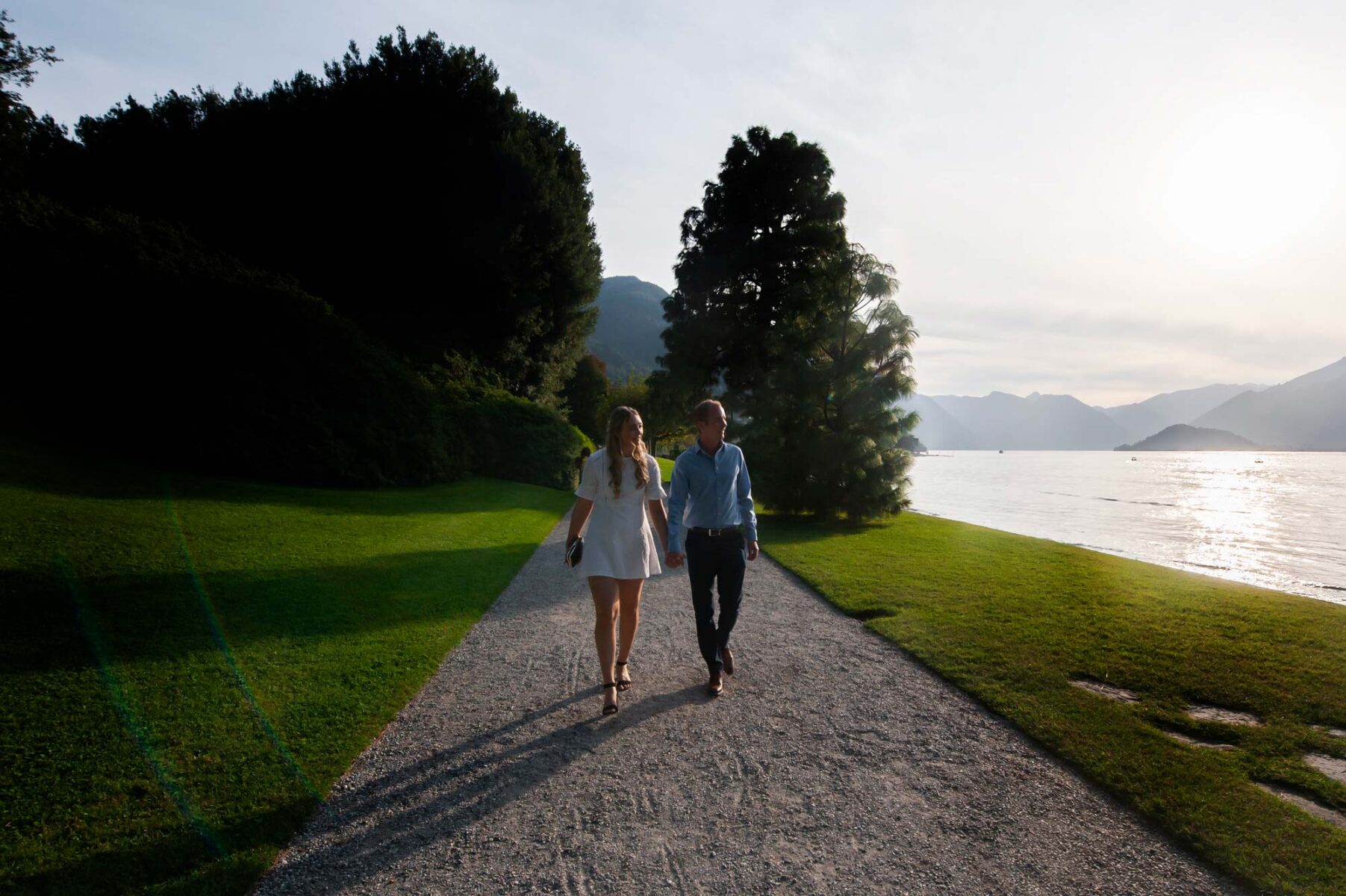 LAKE COMO ENGAGEMENT – HARRY & ZOE
Harry and Zoe's Lake Como engagement shoot was a whirlwind weekend. I love the buzz of what I do, turning spilt-seconds of real life into lifelong memories. Typically, I spend more time shooting than travelling but for this shoot, it was the reverse and then some. A 1400 mile round trip for an all important 2 minute sequence of photographs. This one required a mix of planning, spontaneity and patience to work.
Harry's proposal wasn't going to be a huge surprise to Zoe but to have it photographed, would be. He and I got together before hand to plan as much we could. We went through his list of possible of venues and looked up photography permissions, sunset times, and travel requirements.  In addition, we looked at previous engagement shoots to make sure we the experince was unique . Furthermore, he wanted somewhere where it could be just the two of them and with the backdrop of Lake Como very much in evidence. After a few coffees and a good stint of screen time we narrowed it down to the grounds of the Villa Melzi.
Harry picked me up from Milan and drove me straight to the lake. Time was short so we jumped straight on a boat to the venue. Harry loved one of my test shots. It obscured any other people (from what is a very popular place), hadn't been shot before and took in the backdrop. The remaining details were waiting for Harry to go back, collect Zoe, return and shoot the proposal without being spotted.
Zoe did spot me but thankfully, only after she said yes. We all relaxed a bit after that and I took a few more shots as we walked back to eat together.
If you're planning a Lake Como engagement (or any venue) click here.