LOXLEY ENGLAND – DIRECTORS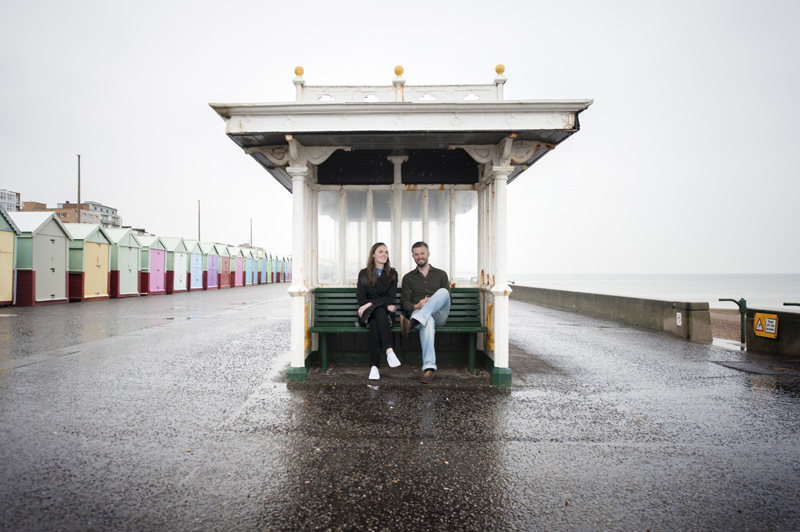 For this commission I spent the day with Tess and James, sibling directors of Loxley England. Tess and James are in the process of setting up the design, manufacture and distribution of a range of high quality bags. The purpose of the shoot was to create a bank of images for them to use on their website and in print.
The day of the shoot brought persistent drizzle so we were in two minds whether to brave the weather and go down to the sea having got what we wanted in the office. On the plus side, I thought there'd be very few people around and its hard to get more British than the seaside in the ran, but soaking the same client twice wasn't top of my wish list. To explain, I'll be shooting Tess' wedding soon and whilst out on a pre-wedding shoot last year I suggested that she and fiancé Theo walk up one of the hills in Seven Sisters country park so I could photograph them from a distance. Almost as soon as they got up there the heavens opened and I felt a tad responsible!
Tess and James were willing to give it a go and we improvised a little by basing the shots around one of the shelters on the seafront. It worked nicely as I managed to keep them dry and still include a sense of place which was exactly what they wanted.