GEORGIE & GEORGE – THE GEORGE IN RYE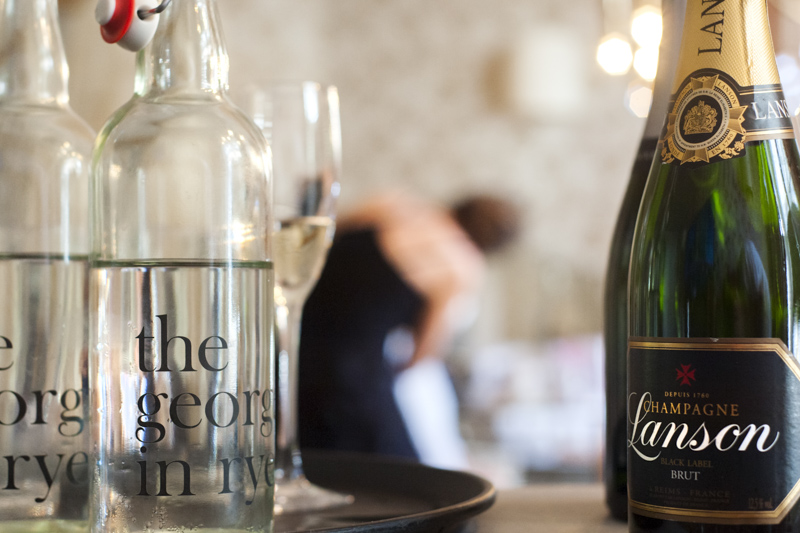 Georgie and George were married at Rye Town Hall and held their reception at the George in Rye…
When Georgie called me and we got chatting about her wedding plans, I couldn't help but smile when she said her fiancé was called George and the reception venue was the George In Rye. I had a feeling that by the end of the day itself, all jokes on the subject would be thoroughly exhausted!
My day began with Georgie's preparations in the bridal suite at the George. The ceremony at Rye Town Hall was lovely; the room was packed with friends and family, the light was on our side and Rex, the indomitable Town Crier was on his usual top form to round off proceedings.
The George is a fabulous venue with beautiful indoor and outdoor spaces including a mezzanine in the ballroom. Accessing the mezzanine involves squeezing through a tiny door which Kyle, the events manager was only too happy to help me through so I could photograph the couple's entrance from above. He was also happy to pose for a test shot before the first dance!