JO RICHARDSON SCHOOL – REWARDING COLLABORATION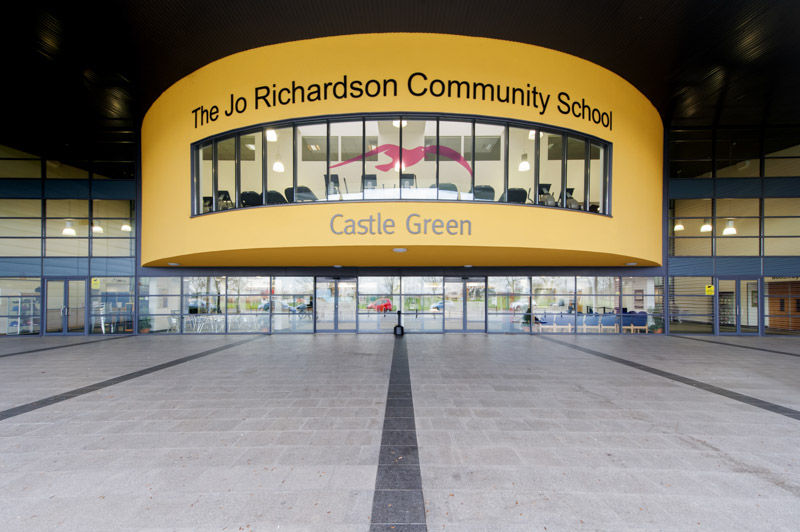 I work in central London schools in collaboration with Creative Schools – an education focused design agency, on a very regular basis. When I mention that I do so much work in schools I often answer the question as to whether I photograph traditional school portraits – but my style is a little different…
When working in schools, I begin with a brief jointly set by Creative Schools and the school itself and then fine tune my approach through individual conversations with the school staff, usually senior management, so that my images reflect the ethos and values of the school. The result is a bespoke, collaborative reflection of school life which combined with creative web design, creates a powerful combination.
My day at Jo Richardson began with a coffee with the head teacher Ges, whose first question to me (it's not 8am yet) was "tell me about the teacher who made the most impact on you". I duly relayed my experience of my most influential teacher, Mr Scott – my english teacher who, faced with an unruly teenage classroom, wrote on the board "please sit down and be quiet" after which he sat down, opened a book and waited till the silence settled, and then a bit longer – the class was transfixed and I was impressed.
Vin, the deputy head had put together an agreed and ambitious schedule for the day and we cracked on, caffeine fuelled as soon as the pupils were in. The day went extremely well as we had a really solid vision of what we wanted to do through our previous conversations.
Being a large secondary school, I was hugely grateful to Vin for his planning and scheduling which meant I was able to be so productive across such an expansive site.
Collaboration is everything. The day was a great success and in a huge part due to the support and openness of the staff and pupils. I photographed one of the entrances whilst having a brief break and centred the school logo (a seagull) in the frame. The logo is spread across the gym windows which Simon (Creative Schools) then sourced for his graphic inspiration for the main design theme of the school homepage. Together we recently won first place in the IMA Awards from 42 finalists for the website.