IY_PROJECT – CHRIS LEVINE @ HASTINGS PIER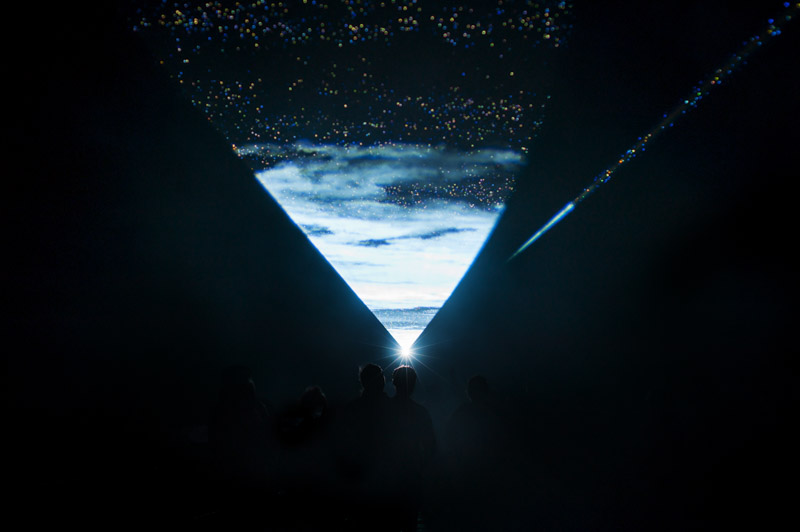 The last time I spoke to Chris we were navigating our way to our various posts through the maze that is the Royal Opera House…
He had the pressure on as it was getting close to start time. We were there for a performance of Anthony and the Johnsons – Chris has collaborated with Anthony (now Anohni) for years and is a pioneer in his field of utilising laser light and holography in his art. On that night, my role was to photograph the stage set and preparations more so than the performance so it was less critical that I made curtain up.
Fast forward a couple of years and it was lovely to catch up with Chris on the Pier. My plan was to photograph the installation from the sea on my kayak but the wind had other ideas, so it had to be from the Pier itself. Chris had set lasers on the East Hill and in St Leonards – over a mile from the site on each side, together with a complex set up on the Pier itself. He gave me the low down on where the lasers were placed and some suggestions on possible angles.
Rain on the Pier creates reflections on the decking and that was something I wanted to capture from the off. I was also aware of the need to record the overall impact within the context of the environment together with more personal experiences of the installation and abstract details of the beams.
Working in the dark and exposing bright laser light within context was my kind kind of challenge and I loved it. The i_y project is an ongoing entity, and the next incarnation will be at the Eden Project in Cornwall from the 25th November – 30th December.