JO & ROB – CROWHURST PARK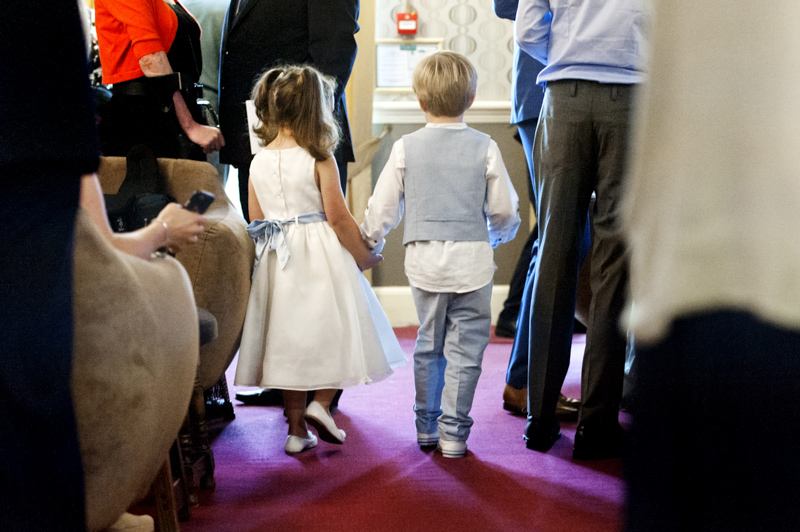 Jo and Rob were married at Crowhurst Park in East Sussex…
Jo and Rob are local to me and I first met them at their place to talk them through some of my work. Taking clients through previous albums gives me the chance to explain in detail how I work and to reveal some of the stories behind the photographs. Their wish was for very few photos to be set up – only a couple of family and the rest to be natural. To keep things natural I don't ask or tell anyone what to do, I simply record things as they happen (even if that means crawling around on the carpet with the kids!)
I met Jo and Rob at the venue several weeks before the wedding to walk round together and we had a great conversation, talking through ideas with the venue staff. One common challenge I have is being able to move around during the ceremony to create images from a variety of different angles. The layout of the ceremony room was such that I wouldn't be able to move down the sides of the room due to the number of guests.
We hatched a plan for me to start the ceremony close to Rob, exit through the door behind after Jo had come down the isle and then get round the venue to come back in at the other end of the room. I like to be as discreet as possible so I always check for squeaky floorboards and awkward doors! The only drawback this time was that the shortest route round depended on a particular door to the outside being unlocked, which it wasn't when I came to it (having arranged for it to be open before the ceremony – and checked). Cue very swift alternative route with the aid of helpful venue staff and I was back in business!
What unfolded was a lovely wedding day, we were fortunate with the weather too so everyone was free to enjoy the grounds, relax and celebrate.